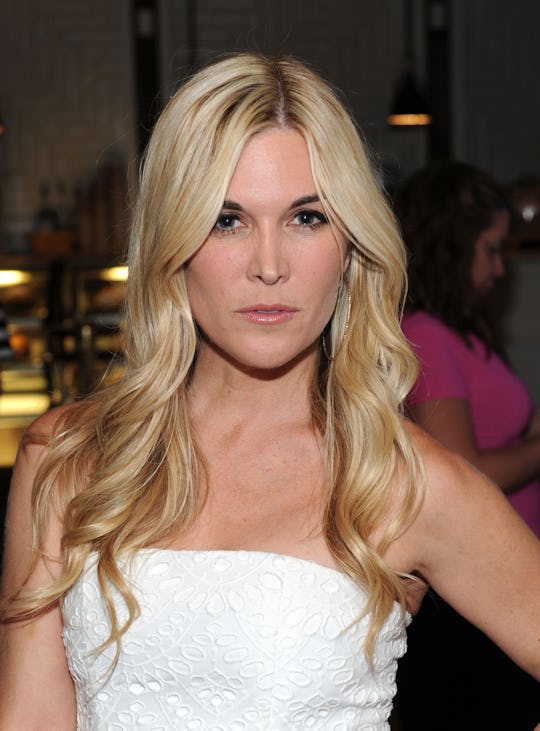 Craig Barritt/Getty Images Entertainment/Getty Images
Tinsley Mortimer Is Looking For Love
In her first episode of The Real Housewives of New York, Tinsley Mortimer sat down with Sonja Morgan to figure out just what she was looking for in a man. While doing so, Tinsley gave the audience some background information on her past relationships. She had married her high school sweetheart, Topper Mortimer, and had been crushed by their separation and divorce. Then she got involved with Alexander "Nico" Fanjul, which was a relationship that ended up being extremely unhealthy for her. Now Tinsley seems to be ready to move on, leaving fans wondering if she might have found someone new since filming the premiere. So who is Tinsley Mortimer dating?
Tinsley doesn't appear to be dating one person seriously, but instead exploring all her options as she settles into life in New York City again. "I am dating, and some of the [other Housewives] have been setting me up," Tinsley told The New York Post. "Maybe because I've been married here before, I never thought of New York as having a lot of guys, but there are a ton! I love it!"
She also seems to be sticking to the rules she set up during her conversation with Sonja. In her interview with the Post, Tinsley said that she definitely wanted to date someone her own age or older who had a steady job and had his anger under control. After the difficulties she experienced in her past relationship, she wanted something very different.
Tinsley made the papers when her relationship with Nico Fanjul ended because she was arrested for trespassing in his home in Palm Beach, and part of her desire to join the cast of RHONY was to tell her side of the story. She seems to be in a better place now and she's open about discussing her time with her ex, particularly when explaining where she's coming from when looking for a new partner.
"I never had anticipated being in a situation like that, where I willingly walked back into it, constantly knowing that it was violent and physically and mentally abusive," she told the Post in the same interview. "I'm a smart girl from a good background. How did this happen to me? It's scary that I allowed myself to be put through that."
It's understandable that Tinsley would want her next relationship to be the opposite of her last one. Now that she's removed from that unhealthy environment, she can start fresh and find someone new — when she's ready.