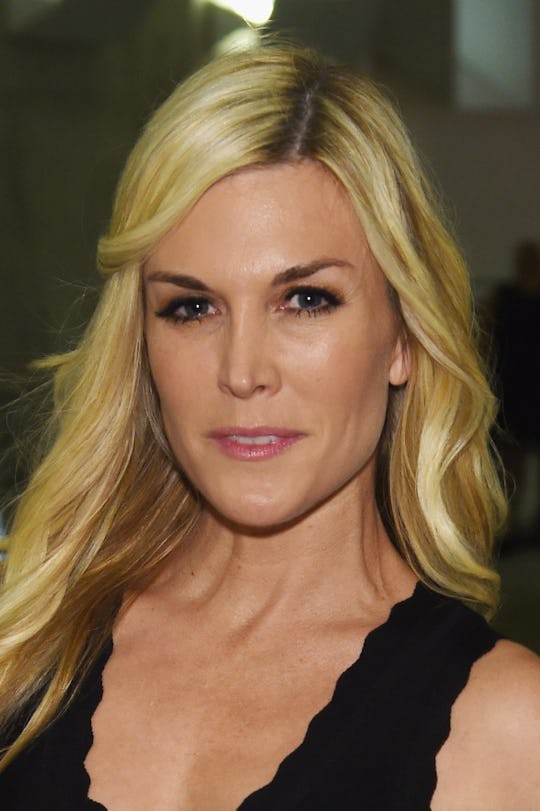 Dimitrios Kambouris/Getty Images Entertainment/Getty Images
Tinsley Mortimer's Ex Is NYC Royalty
This season of The Real Housewives of New York City is going to be worth watching, if only because of the newest cast member, Tinsley Mortimer. Tinsley is basically an IRL Gossip Girl and spent much of her adult life as a New York City socialite. Now divorced, it's not likely we'll be getting many details about Tinsley Mortimer's ex-husband Topper Mortimer, as their 2009 divorce was widely publicized and sort of messy — though they say they are still friends. But to understand Tinsley's role in the New York City social scene, you sort of have to understand what she married into.
She met Topper at Lawrenceville Prep, an elite boarding school in New Jersey, close to Princeton University. Topper, who's real name is Robert Livingston, is the son of Senga M. Mortimer and John Jay Mortimer of New York. One of his grandfathers was also John Jay, one of the first chief justices of New York, and another was Henry Morgan Tilford, a president of the Standard Oil Company of California. This is old American money we're talking about. Tinsley and Topper married when they were both 26 years old. They first eloped, but Topper's family made them get it annulled so that they could have a "proper wedding." They officially tied the knot in 2002. I told you this was basically an epic Gossip Girl-like story.
Topper worked at a wealth management firm and Tinsley was an event planner, but used her Upper East Side connections and fashion savvy to become the one of the most well-known "It Girls" Manhattan's seen this century. It's said that Topper resented his wife's socialite status and their romance started to crumble because of it. Tinsley allegedly stepped out of their marriage and had a fling with a German aristocrat named Casimir Wittgenstein-Sayn. According to a New York profile in 2009, Topper tried to salvage the marriage, emailing friends:
I know I have involved you guys in our problems and that was wrong. Tinsley is at fault of course but Casi [sic] never gave her a chance to breathe even when I asked him to give us space. He was manipulative and overbearing. I love my wife and we are going to do what we can to salvage this marriage.
It didn't quite work out that way. After their divorce, Tinsley moved to Palm Beach and began dating Alexander "Nico" Fanjul, though that relationship was reportedly abusive and never turned into marriage. Meanwhile, Topper seems to be living a quiet, Upper East Side/Hamptons lifestyle.
In 2016, Tinsley moved back up to New York City to stay with RHONY cast member Sonja Morgan. If she and Topper are still in touch, maybe we'll get a scandalous run in with her ex this season. Or at least some good old New York party scene stories.