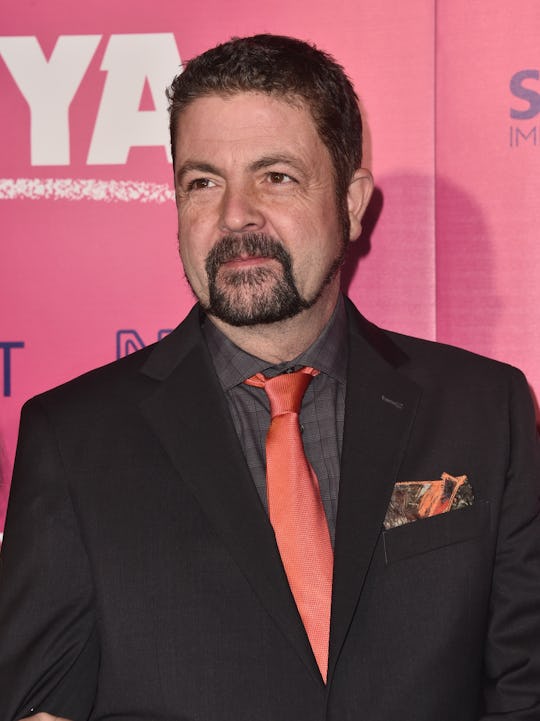 Alberto E. Rodriguez/Getty Images Entertainment/Getty Images
Everything 'DWTS' Fans Need To Know About Tonya Harding's Husband
The fictionalized film I, Tonya got people talking about Tonya Harding again after she spent two decades out of the spotlight. Now interested viewers can catch up with her on the special all-athlete edition of Dancing with the Stars and find out what she's been up to since the last time she was in the news. It turns out that Harding has married and had a child. But who is Tonya Harding's husband?
Harding has been married three times in total: first to Jeff Gillooly, then to Michael Smith, and currently to Joseph Jens Price. Harding had divorced Gillooly shortly before the 1994 attack on Nancy Kerrigan, though they were still involved at the time; he ended up going to prison for his part in the planning of the ordeal. Harding insisted she had no knowledge of what was going on, though she was charged with hindering the investigation and banned from figure skating competitions for life. After the separation from Gillooly, Harding married Smith in 1995, but they divorced just a year later. Harding married Price in 2010 and in 2011 they welcomed a son named Gordon.
The couple has lived in Washington in relative privacy for the past several years, and seem to be very happy. Price talked about Harding with Inside Edition in 2017, saying, "She's kind, she loving, she's a little rough around the edges. She's a redneck, but she's my redneck."
According to the same interview, Price's job was to install heating and air conditioning, though USA Today mentioned he also had "occasional woodworking jobs" that Harding accompanied him on from time to time. Harding told the publication, "It's hard times for everybody money-wise until this economy turns around, at least for normal people." The two have a very normal life together that seems far removed from Harding's infamous past and her current turn on reality TV. Not long after they tied the knot, the deputy auditor who issued their marriage license, Karen Updike, told The Columbian that they were a nice couple and that Price was a "real nice, blue collar-type guy."
Harding discussed their first meeting in an interview with The New York Times, explaining that they met when she saw him singing "Great Balls of Fire" during karaoke at a local Washington bar called Timbers. Harding described her first impression of Price:
I'm going, damn, he's got beautiful eyes. I mean the eyes are the center to your soul, O.K.? You might have a nice butt, but I want to see the eyes.
Harding proposed to him just a few weeks later and soon they were expecting their son. They've been together ever since, and by all accounts seem to be well-suited to one another. The piece in the Times remarked that Harding had "never met anyone so gentle or kind." While talking to Margot Robbie for The Hollywood Reporter, Harding painted a picture of her daily life with Price that sounded normal and pleasant: they trade off taking their son to school, then Harding is able to skate or take on some landscaping work of her own before she or Price picks up their son to spend a quiet night at home.
It's a far cry from the tumultuous life Harding was leading in the early '90s and she appears to have found real contentment. Price hasn't talked about her or their marriage very much in public, likely because he isn't someone who has had to live with any media scrutiny until now, but what he has said makes it seem like he and Harding are doing well together.
Check out Romper's new video series, Romper's Doula Diaries:
Watch full episodes of Romper's Doula Diaries on Facebook Watch.