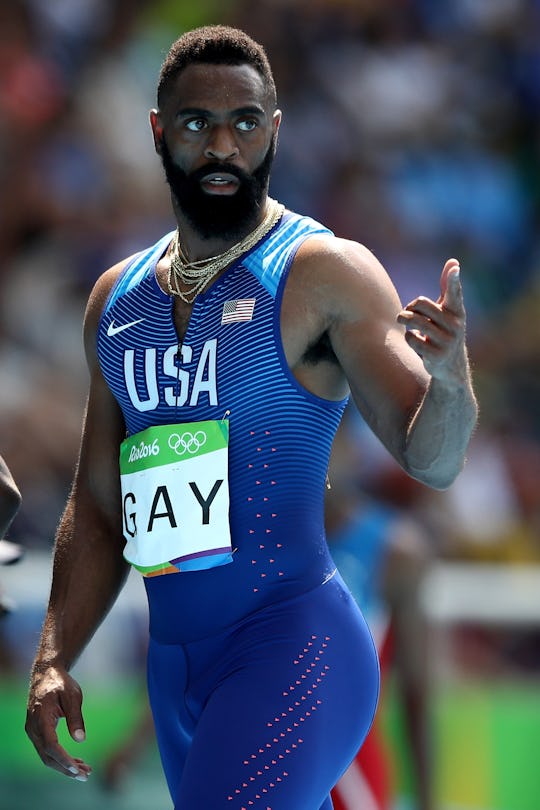 Cameron Spencer/Getty Images Sport/Getty Images
Who Is Trinity Gay? U.S. Sprinter Tyson Gay's Daughter Was Killed In A Tragic Shooting
Just two months after the 2016 Summer Olympics, Olympic sprinter Tyson Gay is back in the spotlight. Gay is not in the spotlight because of his sprinting or athletic prowess. Instead, he and his family have made headlines for one very tragic reason — his teenage daughter, Trinity, was tragically killed early Sunday morning. If people are wondering who Trinity Gay is, they should know, first and foremost, that she is more than just the daughter of an Olympic athlete.
Fifteen-year-old Trinity Gay was merely a victim of someone else's crime. According to Lexington, Kentucky news station Lex 18, Trinity had been standing outside of a fast food restaurant in Lexington, Kentucky at 4 a.m. local time on Sunday morning when two groups of men in cars pulled into the parking lot. It was there where they started shooting at one another and sped away. However, Trinity was caught in the line of fire and, according to Lex 18, was shot in the neck and taken to the hospital, where she later died. According to the reports, police have begun a murder investigation into the shooting and have already detained two people in one vehicle for questioning — but are still in search of the other car involved.
The crime is incredibly senseless and perhaps the worst part is that a young girl, seemingly doing everything right in life, simply got caught in the crosshairs of someone else's crime. And as people begin to learn more about the shooting, they are learning more about Trinity Gay— a track star with aspirations much like her dads'.
According to CBS News affiliate WKYT, Trinity was a rising track star — a sprinter, like her father. As a sophomore at Lafayette High School in Lexington, Trinity finished fourth in the 100 meters and fifth in the 200 meters at the state Class 3A high school track meet back in May, according to WKYT. According to Fox Sports, Trinity had also won a regional championship in the 200 meters. Trinity also had an impressive record in middle school — according to USA Today, Trinity was a state-runner up in middle school in the 100 meters. "Being the rising star that she was, we hadn't seen her best, yet," Chris Hawboldt, editor of MileSplit Kentucky told the Lexington-Herald Leader. "She was sweet and she was obviously a quality athlete, but more importantly she was good for the track-and-field community in Lexington."
With such impressive wins under her belt, it would only be fitting for Trinity to have Olympic aspirations, just like her father.
While the investigation into her tragic death continues, those who loved Trinity Gay most — including, but especially her father — will likely remember as the star that she was.