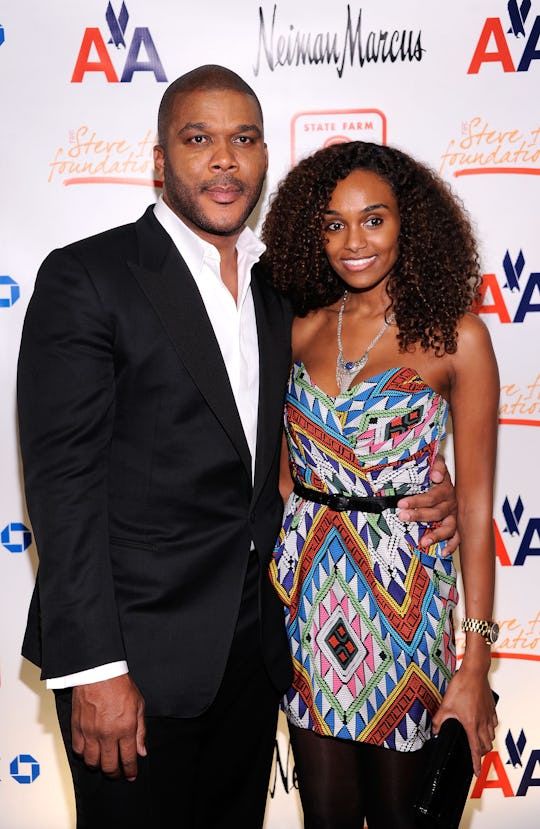 Dimitrios Kambouris/Getty Images Entertainment/Getty Images
Who Is Tyler Perry Dating? Perry's Partner Is A Model And Activist
Tyler Perry has something big to look forward to. On Sunday, the writer, director, producer and actor (yeah, he is that talented) will debut his live television event, The Passion, on FOX. In spite of his huge career and notoriety of his name, tends to lead a pretty private life. Even though he has a Twitter and Instagram account, Perry isn't the kind of person to kiss and tell or try to be seen by paparazzi on his daily outings. But, there are some details the people out there want to know. Like, who is Tyler Perry dating? Perry's long-time partner is a model and an activist that keeps her life pretty private.
Perry has been dating model Gelila Bekele for quite some time, although no one really knows for how long. According to one website, the couple has allegedly been dating since 2007. In fact, there is not much information about the couple and their history on the Internet at all.
In September 2014, Perry announced that he and Bekele were expecting a child together. At a birthday party at his home, Perry announced the news to a party full of the celebrity's closest friends. Their son, Aman Tyler Perry was born on November 30, 2014. Aman means "peace."
But what about Bekele? Who is Tyler Perry's better half?
Bekele was born in Addis Ababa, Ethiopia and lived in Europe and the United States before being scouted and signing with Ford Models. She has appeared in modeling campaigns for L'Oreal and Pantene and various fashion magazines. Bekele also spends most of her life dedicated to philanthropy, working with the organization Charity:Water.
Her Instagram definitely shows her love and passion of modeling and her charity work. In between modeling shots of Bekele is photos of her in Ethiopia highlighting just how much she cares about both.
Aside from her Instagram, Bekele tends to keep pretty quiet, focusing on her career and charity work more than public life — and there is nothing wrong with that, really.
It seems like Bekele and Perry are in no rush to get married. In a 2013 appearance on The Tonight Show with Jay Leno, Perry told Leno that his schedule might be too hectic for marriage and rightfully so. "I'm not so sure, with this kind of work ethic, what kind of husband I will be," Perry said. "I don't know about marriage as much as I do know that I would be a great father."
Whatever the case may be, the two make a beautiful couple and should be very happy together, regardless of what information they disclose to the public.