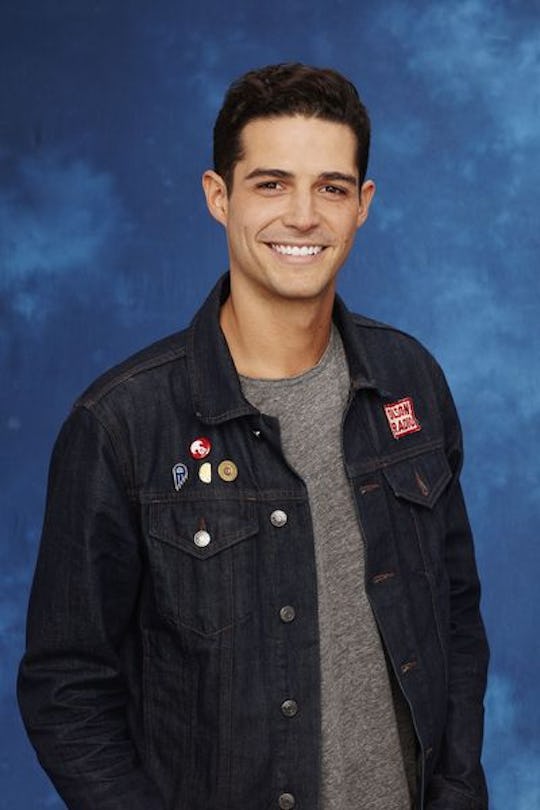 Craig Sjodin/ABC
Who Is Wells Adams On 'The Bachelorette'? You'll Either Love Him Or Hate Him
The newest season of The Bachelorette is starting in little over a week on May 23, with former Bachelor runner up JoJo Fletcher taking on the starring role as she searches for new love after getting her heart broken. Since the upcoming season is almost here, it's time to get to know all of the contestants a little bit better. It's hard to say who will end up clicking with JoJo, but it's worth taking a look at some of the guys before their official introduction on the show. Who is Wells Adams?
Wells is a thirty-one year old radio DJ who hails from Nashville, Tennessee. He seems to be the adventurous sort, and in his Bachelorette questionnaire he mentions a safari in Africa as his best trip. He even dived with great white sharks in South Africa – in a cage, of course. That's pretty daring; it seems like Wells might be the kind of guy who's not afraid to take risks. Unfortunately, he doesn't like pizza, which is kind of a major red flag, no?
Until audiences get to see Wells trying to win JoJo's heart on the show, here are some things you should know about him!
His Idea Of A First Date Is Pretty Solid
When asked to describe his idea of a perfect first date, Wells said, "Really good tacos, a great live band, a walk around the city, and wine and cheese on my front porch as Otis Redding plays on my turn table." Hopefully JoJo shares his taste in music.
He Hosts A Morning Show
Wells works for iHeartRadio as a host, with a show in the morning and the afternoon. He's been working in radio for a few years now, and it seems to be his passion.
He's An Actor Too
Though he normally works behind the scenes, Wells isn't a stranger to jumping in front of the camera, either, whether it's for an interview, a commercial, or a funny little YouTube video.
He Loves Dogs
Though in Wells' intro questionnaire he says he's not a fan of cats, his Instagram is full of picture after picture of adorable puppies. Okay, maybe that evens out the pizza thing.
He's Got Some Flip Skillz
Not sure how it could help him out on The Bachelorette, but it's worth noting all the same. That's a pretty sweet trampoline flip.
Hunting Is One Of His Hobbies
While it's not hugely represented on his social media, a picture speaks a thousand works: Wells seems to be a hunting fan.
He Plays The Guitar
Though captions on his Instagram posts aren't super positive about his skills, playing an instrument is still a pretty great quality to have. Maybe he can woo JoJo with a serenade.
Wells seems like he might be a real contender in the competition to win over JoJo, but audiences won't know for sure until they get to see all the guys in action.