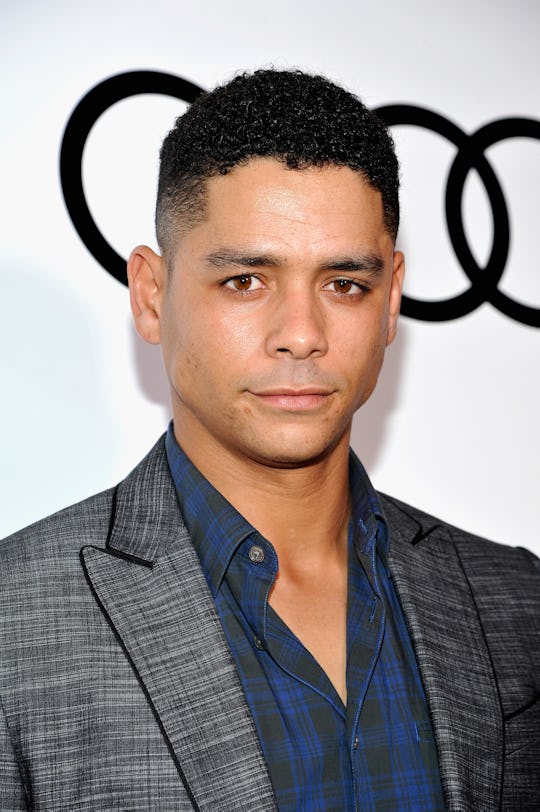 John Sciulli/Getty Images Entertainment/Getty Images
'OITNB' Finally Reveals Details About Piscatella's Past
Warning: spoilers from Season 5, Episode 10 ahead! The past misdeeds of C.O. Desi Piscatella has been an unanswered question on Orange is the New Black since he first arrived. There were hints that he had done something horrible that led to him being removed from his position as a guard at the men's prison, but no one knew what it was. Whatever happened had obviously left Piscatella with a chip on his shoulder, because he treated the inmates with exceptional ruthlessness. In Season 5 Episode 10, "The Reverse Midas Touch," OITNB delved into Piscatella's past and the importance of a specific inmate in his life: Wes Driscoll. But who is Wes Driscoll on Orange is the New Black?
Played by Charlie Barnett, Wes Driscoll was an inmate at the men's prison where Piscatella first started to work as a guard. The two of them became romantically involved after bonding over crossword puzzles, forming another in a long line of inappropriate relationships between guards and inmates on the show. They tried to keep it secret, but when they were caught one day in the kitchen by another inmate, it turned Driscoll into a target. A group of other inmates violently assaulted and raped him, which Piscatella discovered shortly after it happened. That appeared to be the event that turned him from a strict, rule-following guard into an unhinged, violent one.
After Piscatella got Driscoll medical attention, he took revenge on one of the men who engaged in the attack. He handcuffed the inmate, Rosado, to the shower and turned on the water as hot as it would go. Apparently this was common practice, because the other C.O. on duty warned Piscatella that they usually took the men out once they started to scream. Piscatella, however, had no intention of letting the man out. He left Rosado there, screaming, until he apparently died.
That flashback confirmed information that was first revealed in Episode 4, "Litchfield's Got Talent": that Piscatella had been on duty when an inmate was found unresponsive in the shower with burns over eighty percent of his body. Though Driscoll's attack was the motivating event that turned Piscatella from inappropriate to outright brutal, Driscoll himself didn't play a huge part in the episode. It was about how what happened to him affected Piscatella. Driscoll's attack was horrific, but it said something about Piscatella that he decided to answer unimaginable violence with more of the same.
Orange is the New Black finally answered the questions about Piscatella's past, but it didn't reveal anything viewers didn't already know: he never had a sense of boundaries and he never should have been put in a position of authority in the first place.