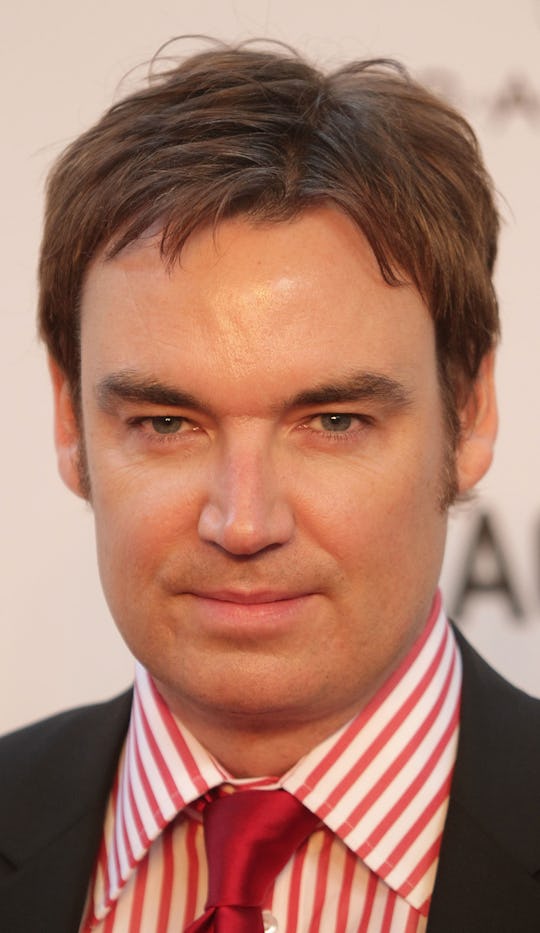 Frederick M. Brown/Getty Images Entertainment/Getty Images
Whitney Prefers To Keep His Love Life Out Of The 'Southern Charm' Spotlight
Of all the cast members on Bravo's Southern Charm, Whitney Sudler-Smith is probably the most southern and the most charming. He's basically everyone's best friend and go-to man, but he's pretty private compared to some of the others who let all their dirty laundry hang out. So what's his deal? And most importantly, who is Whitney from Southern Charm dating at the moment?
Whitney was actually the creator of the show, which might be why he (and his mother Patricia Altschul ) seems like everyone's rock. When he's not in Charleston, Whitney spends most of his time in Los Angeles, where he writes and directs films, according to Bravo. He a busy man. In fact, he told UrbanDaddy that he wishes people knew more about him. "People think we're a lot more degenerate than we really are," he told the outlet. "People think I live with my mother and don't work, which is the complete opposite."
He was previously linked to Austrian model Larissa Marolt and then last year with another model, Eliza Cummings. But this season, he hasn't brought a woman onto the show and it's hard to tell which of the lovely women in all of his social media pictures might be the lucky one.
To be honest, why in the world would anyone want to bring someone new to the #HotMessExpress, as Whitney's mom so lovingly called it on Twitter this week? Everyone's relationships are in turmoil at the moment — Shep is single, even after dedicating an entire show to romance, Naomi and Craig are all over the place, Austin and Chelsea are just never on the same page, and Thomas' new girlfriend is, well, not winning anyone ever. Aside from Cameran, the only one with a successful relationship right now might be Whitney's mom.
In the premiere of this season, Patricia showed her son a massive promise ring from Mr. C, her new beau. She said of her boyfriend, "Everything is going great with Mr. C. He gave me this promise ring. Could it be bigger?Nobody in the group apparently is marriage material but me."
Whitney took the news in stride, as he does, telling Shep, "She has a gentleman caller. I think there's an engagement." He added:
This is as much news to you as it is to me ... The first time I was at school in England and I got a telegram saying she had gotten married. That was f*cking weird. It was like a yellow piece of paper saying, 'I'm married. I'm on the boat. I'll call you when I'm off the boat.'
So maybe he has his hands full with his mom. Whitney is by far the most calming aspect of the show, although he can stir up drama from behind the scenes. It was his idea to get Craig to BBQ, after all, and we all saw how disastrous that party turned out. He said in an interview with UrbanDaddy that it's not hard to keep the drama rolling:
You don't have to do anything; there's no prompting. That's what makes them so compelling, is they have a lot going on in their lives.
As one of the creators, though, he sort of has a responsibility to keep things classy. He added in the same interview, "The idea of southern aristocracy... it's interesting that even though they've lived this fairy tale existence, they have real problems like everyone else in America would." In Whitney's case, that seems to mean being single these days.
Check out Romper's new video series, Romper's Doula Diaries:
Watch full episodes of Romper's Doula Diaries on Facebook Watch.