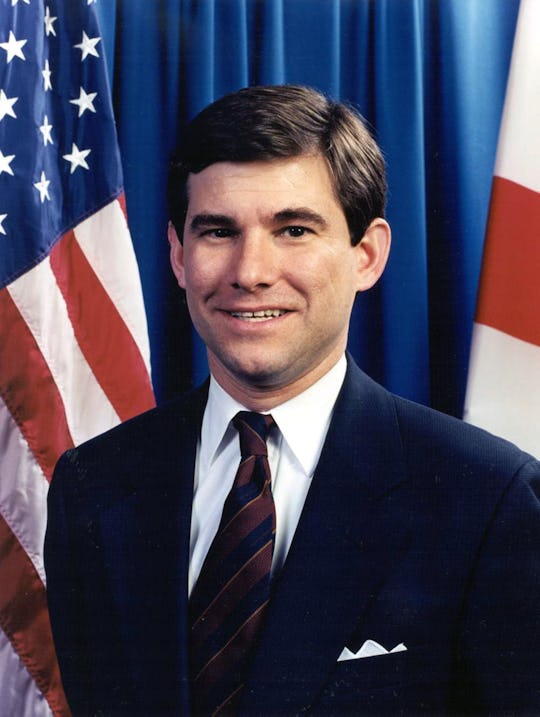 Getty Images/Getty Images News/Getty Images
William Pryor's Controversial Career History
In falling right in line with Trump's Cabinet picks, William Pryor, said to be on Trump's short list for Supreme Court justices, isn't new to controversy. Pryor, a 54-year-old Alabama native, has also served as an attorney general for the state of Alabama, as well as a judge on the U.S. Circuit Court of Appeals for the 11th Circuit. So, who is William Pryor? Trump's top SCOTUS pick isn't exactly a crowd favorite.
Because of his relatively short political career, many have pointed out that Pryor may be unfit to serve on the Supreme Court in terms of experience. While Trump hasn't officially announced his choice to fill Antonin Scalia's open seat in the Supreme Court just yet, insiders have spoken out, claiming that Pryor is still in the running for the nomination and fueling criticism that he may be a poor choice.
Still, though nothing is set in stone, it's no surprise that Pryor is a top choice for Trump. He's been described as being a "protege of Trump's nominee for attorney general, Sen. Jeff Sessions," according to NPR. Because of this, and a myriad of other troubling facts, Pryor's nomination would likely be the most contested in Congress, especially by Democrats. Trump, of course, has other options for his SCOTUS pick, but Pryor's position among the top few is troubling, in and of itself.
During his time as a judge, Pryor typically voted in favor of the State in death penalty cases, and in a troubling brief written during his tenure as Alabama attorney general, he stated that:
The states should not be required to accept, as a matter of constitutional doctrine, that homosexual activity is harmless and does not expose both the individual and the public to deleterious spiritual and physical consequences.
One of Pryor's most notorious stances, of course, is his opinion on abortion. He once called Roe v. Wade, "the worst abomination of constitutional law in our history."
Surprisingly, Pryor isn't a top pick for many conservatives, either.
In 2003, Pryor found guilty then-Chief Justice Roy S. Moore of refusing to comply with federal law in removing a monument of the Ten Commandments from the front of a state judicial building. According to CNN, Pryor stated that "he believe[d] the Ten Commandments display was constitutional, but he said Thursday federal court orders must be obeyed."
"At the end of the day, when the courts resolve those controversies, we respect their decision," CNN quoted Pryor as saying. "That does not mean that we always agree with their decision."
Basically, Pryor has not had a particularly solid reputation for defending the rights of LGBT people or women, and his religion as an unwavering Roman Catholic has many Democrats and left-leaning pundits worried. His nomination and possible confirmation would also mean that Pryor would come face to face with Republicans still displeased with any run-ins he's had with fellow conservatives — a rough road to the SCOTUS seat in every direction.