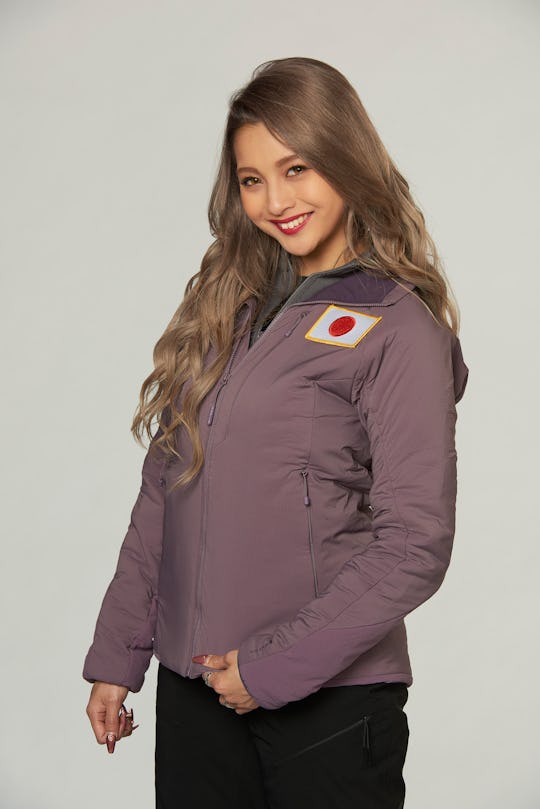 ABC
Yuki Will Be Your Favorite Contestant On 'The Bachelor Winter Games'
Ahh, the time every few years where the world comes together to compete in friendly sport. No, not the Olympics, I'm talking about The Bachelor Winter Games. An exciting addition to this show is the introduction to international contestants like Yuki. But who is Yuki on The Bachelor Winter Games? The Bachelor Japan star is one of the youngest I've seen appear on the show at 21 years old. Fans will remember how much of a big deal it was that Bekah on the current season of The Bachelor is 22 compared to how old Arie is (36), so I wonder if this will also be addressed on the show. But there's so much more to Yuki than her age, so what was her journey on The Bachelor Japan like?
According to Japan Times, the lead in Season 1 of The Bachelor Japan was Hirotake Kubo, a 35-year-old described as "fairy tale material." He graduated the University of Tokyo, is an entrepreneur who sold his IT company, and was pretty athletic — the piece even mentioned his abs. James Farrell, Amazon Prime Video's head of content in the Asia Pacific region, told Japan Times that Hirotake is "a very impressive guy, serious and sincere. He really wanted to meet the love of his life on this show." Farrell continued, "And he has all these accomplishments but was never arrogant or unpleasant in any situation, which I think is rare in a reality show."
As for the women on the show, Farrell said he considered them individuals first. "A big purpose of the show is to have the contestants appeal and express themselves as individual people, and to state what they want and show themselves willing to work for it," he said. While there's not much information about what happened during the season, Japan Times did note that Hirotake made an effort to be respectful the entire time.
Considering Yuki is on The Bachelor Winter Games, it's safe to say she herself is still on the hunt for love. In the piece, Japan Times mentions that marriage in Japan is "pretty dismal," with 60 percent of Japanese women 18-34 single (that's definitely an editorial take, but nonetheless there's evidently a lot of single women in Japan).
Fans may not know about Yuki on The Bachelor Japan, but there's already buzz about her on The Bachelor Winter Games. A recent New York Times piece described Yuki's behavior in the show's beginnings:
Ms. Kimura, 21, who speaks little English, turned and flashed a grin at an American contestant, Dean Unglert.
"Dean, please!" she cried out, breaking the near-silence. "Me, rose!"
In the control room, producers laughed approvingly. "I need a ringtone of her," one said.
Yuki's definitely enthusiastic on the show, and is taking the concept of finding love amongst playing winter sports seriously. She's such a personality that Bachelor executive producer Mike Fleiss expressed interest in having her come back for another show on the franchise. "The international cast members are more unfiltered than the Americans tend to be now," Fleiss told The New York Times. "I'd like to bring Yuki back for [Bachelor in] Paradise." This opens up a lot of potential, both for Yuki and the other international contestants, to become stars in America.
As for Yuki, she seems interested in staying in the states for future shows. "I want to marry a man I meet on The Bachelor," she told the Times by email. "Until that day comes, I will keep being on The Bachelor [shows]." It's unclear how seriously she means that, but for now I'm going to look forward to seeing Yuki and her enthusiastic personality on The Bachelor Winter Games.
Check out Romper's new video series, Romper's Doula Diaries:
Watch full episodes of Romper's Doula Diaries on Facebook Watch.