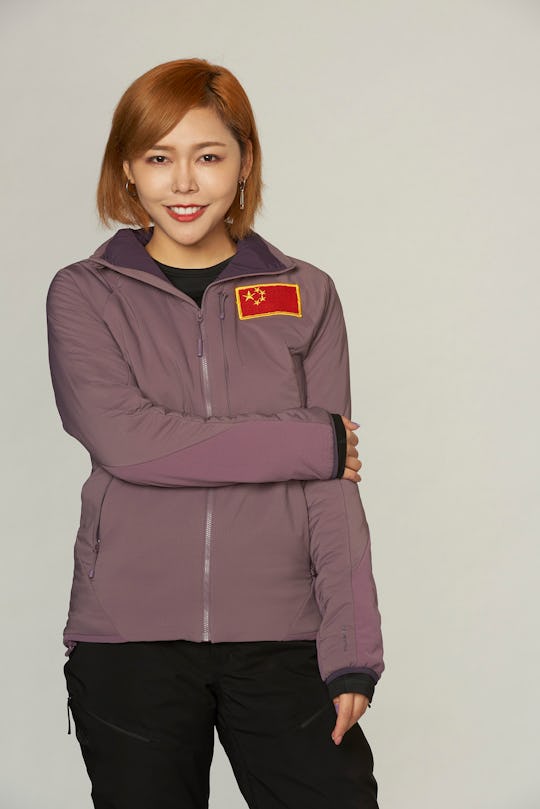 ABC
'The Bachelor Winter Games' Will Be An Eye-Opening Experience For Zoe
The Bachelor really took inspiration from the Winter Olympics with their new show Winter Games, including bringing over international stars to play. One of them is Zoe, all the way from China. So who is Zoe on The Bachelor Winter Games? This Bachelor China star is 25 years old and appeared on the first season of the show. Unfortunately, there's not a lot of information on Zoe, so I'm excited to see her personality shine through on The Bachelor Winter Games. There is, however, a lot of talk about what The Bachelor China is like, and it's actually a lot different than the American version.
In China, their take on The Bachelor is a show called If You Are the One. It's a dating show, but with a lot more people involved. In a Wall Street Journal article about the show, the outlet details that in China, there's no one "bachelor." Instead, there are 18 different men — all millionaires — to choose from (this is when the show first began in 2010, so it seems to be different now). Up to 50,000 women lined up to be their suitors; out of those 50,000, only 18 would end up dating the millionaires. Now it seems like 30 women vying for one man is a breeze.
Apparently, the show was part of a trend of beauty and dating contests that were gaining popularity in China. If You Are the One broke records in terms of audience — over 50 million people watched the first season — and it's still airing in China. One moment in the first season actually went viral, and after reading about it I can see why (it definitely reminds me of saucy moments on the U.S. Bachelor and Bachelorette). Ma Nuo, a then-20-year-old contestant, was asked by an unemployed suitor if she would go on a motorcycle ride with him. To that she responded, "I would rather cry in a BMW than smile on a bicycle." The line became an online sensation, and the notoriety of the show went up after the comment.
After the first season, though, If You Are the One changed its format to adhere to censorship crackdowns. The show's ratings went down, but it's still a huge hit in China. In 2017, If You Are the One overhauled its format. Now, it starts out with an anonymous suitor, and the contestants are put into two groups: favorites and observation (which is like a "maybe" section). There's no information about it, but I wonder if Zoe was on this version of the show since her Bachelor Winter Games bio states that she was in "season one" of Bachelor China.
Regardless, If You Are the One may be a dating show, but it is a whole lot different than The Bachelor Americans are used to. For example, there's no rose ceremony — so this will all be new for Zoe. I'm sure she'll get up to speed quickly. Luckily, none of the contestants are used to playing "winter games," so she'll be on the same learning curve as everyone else there. Zoe is one of nine female international contests on The Bachelor Winter Games, all hailing from various places, including New Zealand, Sweden, and, of course, China. There's only three U.S. women involved, so it will be interesting to see who gets eliminated first. In terms of the men, there are more from the U.S. involved than international: seven for the former, five for the latter.
This is a brand new experience for all the contestants — and of course, Bachelor Nation — and I can't wait to see how they deal with it and if people actually find love here. Who knows, perhaps Zoe will find her perfect match this time around.
Check out Romper's new video series, Romper's Doula Diaries:
Watch full episodes of Romper's Doula Diaries on Facebook Watch.