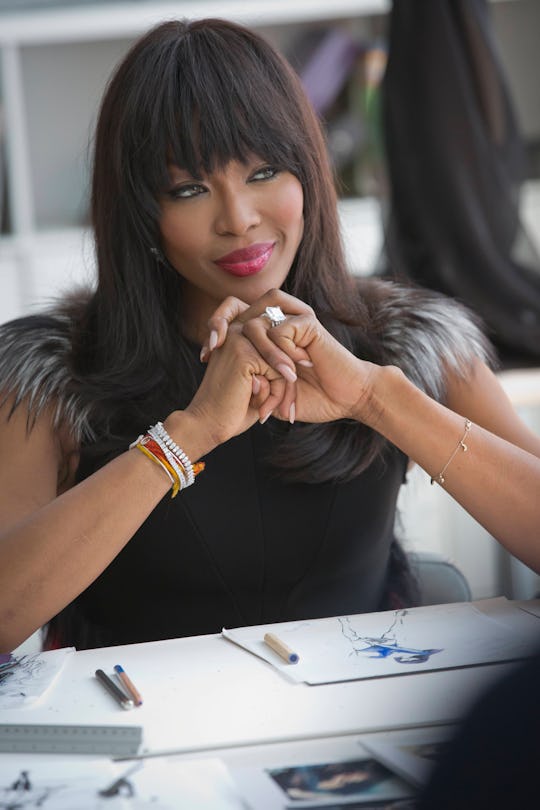 Chuck Hodes/FOX
Who Killed Mimi On 'Empire'? Someone Just Made A Big Move To Regain Control
The highly anticipated return of Empire has finally arrived, and thankfully the latter part of Season 2 has not disappointed so far. If you thought that the Empire logo change with Hakeem's face to replace Lucious' was unexpected, than seeing Mimi's dead body in Camilla's bathtub must have left your jaw on the floor. So, who killed Mimi on Empire? Well, there are two theories to this mystery.
As Wednesday's episode came to a close, the show zoomed in on Camilla wiping down the bathtub in which Mimi's dead body lies, right before Lucious stormed in with a video camera in hand. Does this automatically mean that Camilla is behind the murder? Perhaps."Nobody's going to believe that she killed herself," Lucious says to Camilla, recording everything she said and did. "I mean I might have had I not watched you pour that stuff in her drink," he adds. So Camilla drugged Mimi, then threw her in the tub to stage her suicide, right? This pretty much confirms Camilla is behind this, if you ask me. Then again, can we really trust Lucious?
Another theory, is that Lucious was somehow responsible for Mimi's death. Although he kept insinuating that Camilla committed the murder, he pulls out a gun and points it at Camilla, proving that he is definitely capable of murder (something we already know from past seasons). It almost seems as if he might have killed Mimi to make it look like Camilla killed her. I could also see the show throwing in a twist in which Lucious somehow made Camilla kill Mimi. Hey, it's Empire, anything can happen.
The following tweets sum up fans' reactions perfectly.
Some people seem to believe it was Camilla that killed Mimi.
While others are still in shock over Camilla's suicide, which was basically brought on by Lucious.
I'm totally sold on Camilla being the murderer, too.
Though my money is on Camilla, we may never get the real answer. Plus, is Camilla dead now, or is that just another trick the show is playing on us? Looks like we'll have to tune into Empire next week to know who killed Mimi for sure.