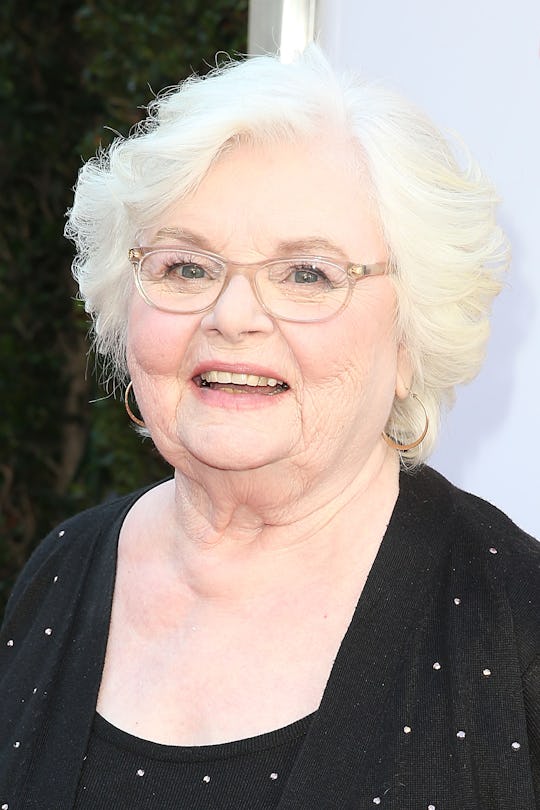 Joe Scarnici/Getty Images Entertainment/Getty Images
Fans Loved These 'Grey's Anatomy' Guest Stars
As per usual, Grey's Anatomy left fans in tears on Thursday night when it introduced quite possibly the cutest elderly couple ever, only to have their 60-year-long marriage end tragically. So who played the elderly couple on Grey's Anatomy? You may have recognized them. Iconic actors June Squibb and Hal Holbrook played the married legendary surgeons Elsie and Lewis Clatch.
Squibb has an Oscar nomination under her belt for her role in the film Nebraska and Holbrook is a Tony winner and multiple-time Emmy winner, according to Variety. Both actors have extensive resumes, which is why it's not surprising that their one episode arc was able to bring so many fans to tears. The couple came to the hospital after Elsie had a fall during their hike. It turned out the couple were also very skilled surgeons, leading the residents to bombard them with questions about their work. Although Elsie tried to insist she was fine, her husband wanted the doctors to make sure and they did a head CT as well some other tests. Unfortunately, Lewis was right to be worried.
The tests came back to show that Elsie had a brain bleed, which would only get worse over time and eventually lead to her death. However, Amelia did say that she could perform surgery and if it was successful, it would give Elsie more time. Still, Amelia didn't recommend this course of action because of Elsie's age and the very real risk that she could die on the table.
Despite Lewis' protests, Elsie wanted to take the chance on surgery in the hopes of having more time with her husband. "He doesn't know how to be alone yet," she said. "I have to teach him how to be alone." Cue all the tears.
So despite her reservations, Amelia performed the surgery and thankfully Elsie came out of it alive and even woke up and spoke to her husband. Naturally, though, this wasn't the end of their story. When Amelia came back in to check on Elsie later, Lewis simply said, "16:22." Amelia didn't understand, so Lewis explained that that was Elsie's time of death. He took note of it so the doctor would know. Even though Elsie made it out of the surgery she ended up dying only moments later anyway, and as Stephanie put it, they didn't get the time Elsie wanted.
At the end of the episode, Owen offered to get Lewis a cab home, but Lewis said no, stating that he had to learn how to do things on his own now. Then fans watched as he left the hospital by himself, only reiterating that his wife was now gone. Cue all the tears again.
Both Squibb and Holbrook did an amazing job with these roles and it was much too easy to get attached to these characters who were only on the show for this brief period of time. RIP Elsie.