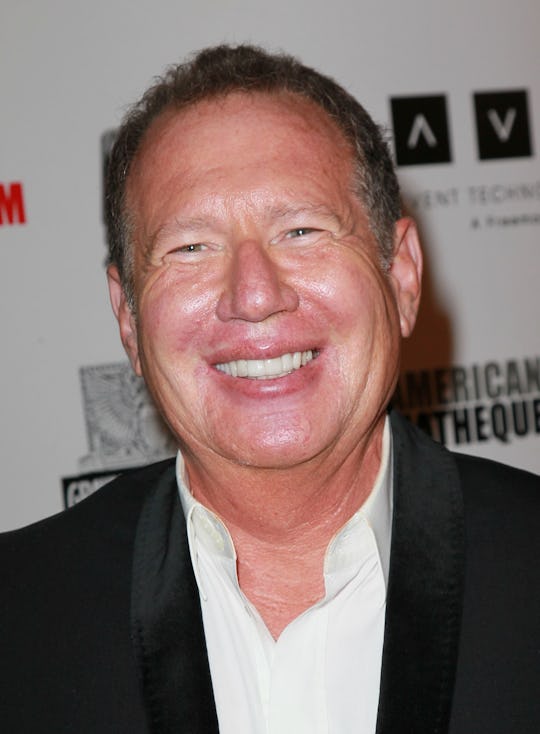 David Livingston/Getty Images Entertainment/Getty Images
Who Played The Porcupine In 'The Jungle Book'? Garry Shandling's Work Lives On
Fans of the original 1967 Disney animated classic The Jungle Book have plenty of reasons to feel nostalgic watching the newly released remake, which premiered Friday. The story of Mowgli, a little boy lost in the jungles of India and raised by the beasts within, translates beautifully to the blend of live-action shots and digital creations that light up the 21st century screen. Musical favorites like "I Wanna Be Like You" and "Bare Necessities" evoke childhood memories like only a Disney movie can. While the film boasts a cast of modern favorites, like Scarlett Johansson, Bill Murray, and Lupita Nyong'o, one character really surprised viewers: a porcupine named Ikki. So who played the porcupine in "The Jungle Book", and why does its voice sound so familiar?
It's understandable if the voice rings a bell: Ikki is portrayed by none other than American actor and comedian Garry Shandling, who, sadly enough, died unexpectedly of a heart attack last month, before his final project premiered in theaters. He was 66.
Although the part is a relatively small one, "The Jungle Book" director Jon Favreau told ABC News that Shandling was a genius. "He was a guy who was giving and would read your script, give you thoughtful notes, encouraging notes, watch a cut of your movie, come to a test screening," Favreau said. "He was the first person that I would invite to the last few films I've done."
According to Shandling's IMDb page, he was known for his roles in the comedy What Planet Are You From?, The Larry Sanders Show, and, more recently, the kid-friendly animated film Over the Hedge.
Shandling's character of Ikki, whom The Verge described as "shuffling" and "muttering", was not in the original animated version of The Jungle Book. This gave Shandling the opportunity to help shape the porcupine.
And he was more than up to the challenge, Favreau told USA Today. The Jungle Book director explained,
It would take a lot of doing to get him to do something. He tended to want to operate behind-the-scenes. I got him to do this role. I told him it was a porcupine. He thought it implied a certain emotional point-of-view where he was protective, defensive and scared of hurting others. He brought this really interesting take to this character that wasn't in the 1967 film, but was actually one of the original characters from Rudyard Kipling.
Shandling was also apparently somewhat of a perfectionist, Favreau said. As the director described in that same USA Today interview, Shandling's desire to make sure his parts — as well as the whole movie — were the best they could be was remarkable to say the least:
We recorded together. And he even popped into other (voice) sequences and offered advice. So he would stick around. He did that role. He did a great job. And I spoke to him later and he said, "Do you mind if I come back in? I have some new ideas." I said the scenes were really complete now. He said, he'd loop into the lip sync so I would not have to change anything.
As sad as it is that Shandling isn't here to experience the joy that this version of the classic film — and his character in particular — have brought to a whole new generation, Shandling's friends, family, fans, and colleagues can take comfort in the fact that his dedication has certainly paid off, and his legacy will endure.