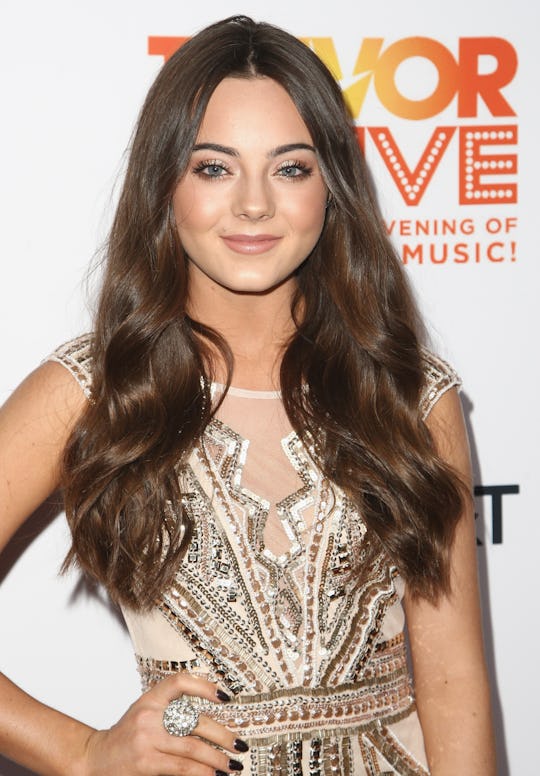 Tommaso Boddi/Getty Images Entertainment/Getty Images
Addison On 'PLL' Probably Looks Familiar
There's a new mean girl in Rosewood. Addison Derringer is basically the new Ali and has already made herself a thorn in Emily and Paige's side. She attempted to get Emily into trouble by claiming Emily was being too forward with the girls on the swim team. Thankfully, Paige shut that down real quick and Addison ended up being the one in trouble. But will this be the last we see of her? Probably not. So who plays Addison on Pretty Little Liars and when will she return?
Ava Allen is the new Queen Bee and according to IMDB, she'll be back for the series finale. Allan may look familiar to you because she's been in the biz for a long time. She's made appearances on a variety of shows since 2010, including True Jackson, VP, Criminal Minds: Suspect Behavior, Bad Teacher, and The Middle. She also recently starred in the indie film Love Is All You Need? Prior to acting, Allan was a model and got her start modeling for the Disney catalog when she was only seven years old.
Besides her acting career, Allan is also a YouTuber and has almost 380,000 subscribers and nearly 3 million views on her channel. (Impressive!) She also has a big following on social media, garnering almost 400,000 followers on Instagram and 52,000 on Twitter. (No wonder her character was on her phone so much last week.)
It's unclear what Allan plans to do next, but for now she definitely killed it on Pretty Little Liars. Fans totally hated her character, as they were supposed to (or loved the hate her), and many fans can't help but wonder if Addison is somehow connected to A.D. They do have the same initials after all. Plus, Addison is very close to the spelling of Alison. Is that just a coincidence or a clue? For now that's hard to say, but the fact that she's listed as appearing in the series finale definitely makes it seem like she's connected somehow.
Could it be that Emily's suspicions were right and Addison is working with Jenna? Or is Addison another member of the DiLaurentis family? That family is so twisted a new relative showing up wouldn't be all that surprising, but why would Addison just show up now? Then again, if she's not connected to everything, what was the purpose of bringing in this new character so close to the show ending for good? She has to be a part of it somehow, right?
Unfortunately, fans will just have to wait to find out one way or the other.