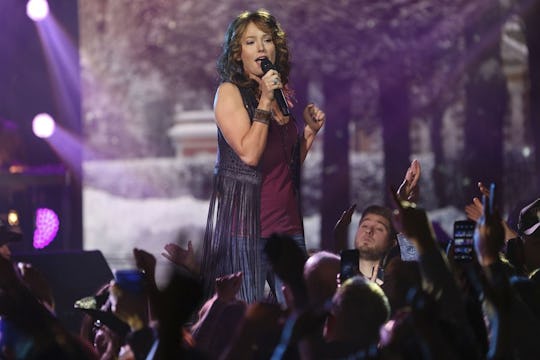 Mark Levine/ABC
Who Plays Autumn Chase on 'Nashville'? Alicia Witt Is More Than Qualified
Nashville introduces us to yet another fictional country-music superstar with non-fictional talent during Season 4's episode "What I Cannot Change." Autumn Chase joins the gang as a veteran country legend in the midst of trying to find the opening act for her tour (hint, hint: Layla). So, who plays Autumn Chase on Nashville? Alicia Witt has a resume a mile long, starting out as a David Lynch-groomed child actor. But you might recognize her from her stint playing Becky's mom Cheryl on Friday Night Lights.
Witt started her career in David Lynch's Dune, as well as starring in the critically-acclaimed film Fun, where she played a very unstable teenager who kills an elderly woman along side her friend. Witt was also on Law & Order: Criminal Intent for a season as Chris Noth's partner, replacing Megan Wheeler while she was on maternity leave. She's had much meatier roles than guest stints, too: she had starring roles on both the sitcom Cybill and on the FX drama Justified. Most recently, Witt played Paula on Season 6 of The Walking Dead.
But aside from her acting chops, Alicia Witt is also a certified musical prodigy. She's a singer/songwriter in real life, too, as well as an accomplished pianist, who supported herself early in her acting days by playing piano at the Beverly Wilshire Hotel. In addition to releasing an album in 2009, she also co-wrote and performed a song with Ben Folds for an indie movie soundtrack.
While Witt is in Nashville shooting the series, she also happened to book a few low-key, no-big-deal gigs, like playing the real Bluebird Cafe and making her Opry debut. (Just kidding, those are huge deals.) No wonder Layla is desperate to open for Autumn, it seems like everyone wants her.