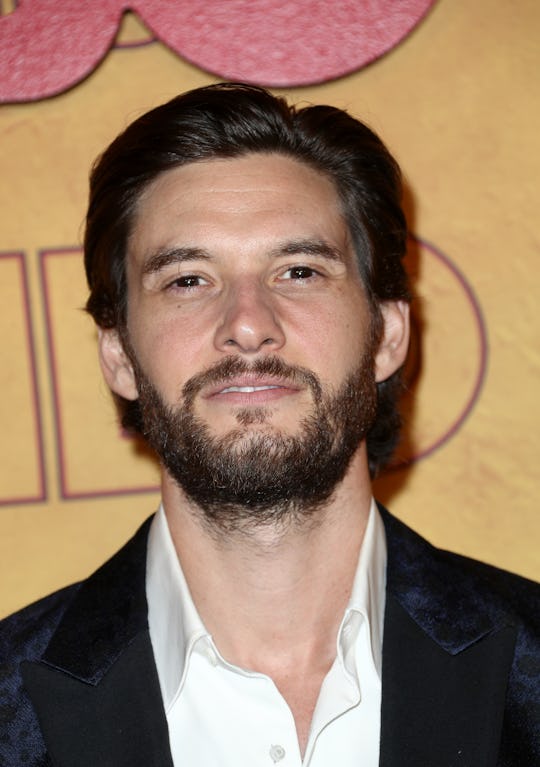 Frederick M. Brown/Getty Images Entertainment/Getty Images
'The Punisher's Billy Russo Should Look Very Familiar
In The Punisher, Frank Castle has to discern who's really a friend or foe as he tries to uncover the government conspiracy that led to the deaths of his family. One person whose goals remain unclear is Frank's old friend, Billy Russo. The mysterious character was best friends with Frank when they were in the Special Forces together and now runs a private military corporation called Anvil. While watching, you may have thought Billy looks familiar. So who plays Billy Russo on The Punisher? Ben Barnes plays the comic book character.
Most recently, Barnes appeared in the hit HBO sci-fi series, Westworld, as the black hat wearing cowboy, Logan. However, prior to that you may remember him as Prince Caspian in the Chronicle of Narnia movies, though he looked a bit different without facial hair and a British accent (Barnes is originally from London, England). Around the same time he also starred in the 2009 film adaptation of the Oscar Wilde classic, Dorian Gray. Barnes played the titular character, alongside Colin Firth, and if you haven't seen it you definitely should, though it's not for the faint of heart.
Over the years Barnes has also appeared in a number of other films, including Stardust, Bigga Than Ben, Easy Virtue, Locked In, Killing Bono, The Words, The Big Wedding, Jackie & Ryna, By the Gun, and Seventh Son. Recently, he popped up in the History Channel's mini-series Sons of Liberty, in which he played Sam Adams. He also appeared in a short film called, Soteria, earlier this year and was part of The Black Eyed Peas: #WHERESTHELOVE video, which released last year.
Prior to acting, Barnes actually had a very brief stint as a boy band member. Barnes was in a group called Hyrise and they auditioned for 2004's Eurovision Song Contest but came in second. After the loss, the group pretty much disbanded, and Barnes shifted his focus solely on acting. It was two years later when he scored his first TV role on the UK series Doctor and joined an ensemble cast of The History Boys at Wyndham's Theatre in London, before landing the role of Prince Caspian. The rest, as they say, is history.
Although Barnes has done great on the big and small screen, he sometimes still returns to the stage. Other plays he's been in include Sex, Chips and Rock 'n' Roll and Loving Ophelia, and in 2010 he starred in the stage adaptation of Sebastian Faulks' novel, Birdsong. Clearly, Barnes is well rounded in his craft and it's no surprise that he's doing so well right now. No doubt, he'll be moving forward to even bigger projects in the future.
For now though, you can watch him on The Punisher as Billy. Although there's not too much known about Billy's role on the show yet, there's a lot to be said about his character from the comic books. In the comics, Billy's face is ruined after the Punisher throws him through a glass pane. The doctors had to put his face back together like a jigsaw puzzle, and so he got the name Jigsaw and hated the Punisher ever since. It's uncertain if this will happen on the show.
Regardless, Billy is an interesting character and Barnes is perfect for the role. Following The Punisher, Barnes is returning to Westworld for the second season, though his role probably won't be as big as it was in the first season. Besides that, it has yet to be revealed what Barnes will do next, but whatever it is, I'll definitely be tuning in.
Check out Romper's new video series, Romper's DoulaDiaries:
Watch full episodes of Romper's Doula Diaries on Facebook Watch.