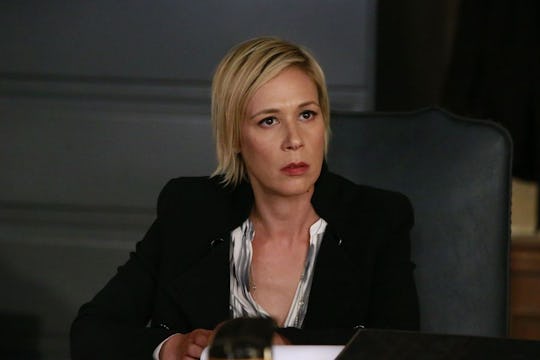 Mitch Haaseth/ABC
Who Plays Bonnie's Dad On 'How To Get Away With Murder'? Her Past May Resurface
Everyone on How to Get Away with Murder has some kind of skeleton in their closest. Whether it's a tragic backstory or a prior crime, they've all been through something that made them into the people they are today. For Bonnie it was her father that ruined her life in the most awful way possible and unfortunately for Bonnie it looks like he's about to make a reappearance in her life. So who plays Bonnie's dad on How to Get Away with Murder? Ronald F. Hoiseck, who you may recognize from Star Trek and Cold Case, steps into the role.
Through a terrible video Annalise showed Asher from Bonnie's childhood we know Bonnie's father sexually assaulted her when she was a child and recorded it. More recently we also found out that it was only because "someone did the right thing" that the police finally caught Bonnie's father and Bonnie was saved. Had that not happened Bonnie would've ran away. On a different note, does anyone else think that "someone" could've been Annalise? She seems to have a bit of a savior complex when it comes to the people she hires. Either way Annalise may need to step in for Bonnie in the next upcoming episodes. According to IMDb, Hoiseck is set to appear as Bonnie's father, Bob Winterbottom, in the next two episodes.
One would presume that Bob went to prison for what he did to Bonnie but no one knows for how long. There could be a number of reasons for why Bonnie's father would be back in the picture. Maybe he's being released from jail. Maybe he wants Bonnie to be his lawyer for some crazy reason or even worse there's something Bonnie actually needs from him. Either way the reappearance of Bonnie's father can't mean anything good and it'll be heartbreaking to have to watch Bonnie deal with her father again after all these years. One can't help but hope Bonnie will get her revenge against him somehow. He deserves whatever Bonnie, and presumably Annalise, will throw at him.
Make sure to tune in to How to Get Away with Murder on Thursday at 10 p.m. EST on ABC. You won't want to miss these next few episodes.