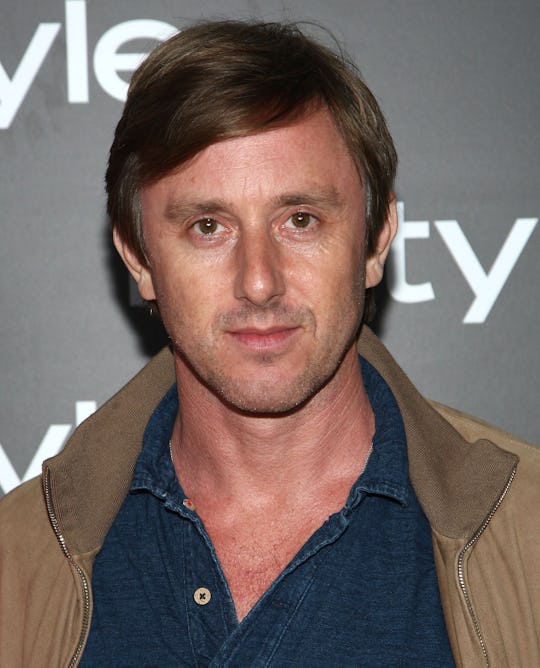 Alberto E. Rodriguez/Getty Images Entertainment/Getty Images
Bryce's Dad On '13 Reasons Why' May Look Familiar To Some Fans
13 Reasons Why Season 2 is set to introduce a handful of new characters who will no doubt be important to the upcoming storylines. This includes Bryce's parents. I don't think anyone could forget Bryce, but he was the jock responsible for not one but two rapes in the first season. Since many fans undoubtedly will hope to see him brought to justice, it makes you wonder about the parents that raised him. So who plays Bryce's dad on 13 Reasons Why? Jake Weber is an experienced performer in theater, television, and movies, and he's spent the past several decades working in all arenas.
He's probably most well-known for his roles in the TV shows Medium, Secrets and Lies, and Homeland, but Weber's history with acting goes back a lot further and a lot deeper than the TV shows he's co-starred in. According to Weber's website, he graduated from Juilliard once upon a time and also studied at The Moscow Art Theatre. Over the years, while acting in movies and TV alike, Weber has also starred or appeared in numerous theater productions in New York, Illinois, and Massachusetts. Now, with Homeland coming to an end, it appears that his next big TV role is Bryce's dad on 13 Reasons Why Season 2, but his life is probably the calmest it's ever been.
In different interviews, Weber has always been very candid about his childhood and the way he grew up with parents who dealt in drugs and were close friends with English rock stars. As kids, he and his brother were also subject to the lifestyle in a big way and often traveled with his parents with no real roots set down in one place. He told People in 2009 that he once served as a drug mule for his dad by way of having cocaine strapped to his body under his clothes. "Some people can juggle soccer balls. Me? I can roll a killer joint in about 3 seconds flat," he revealed at the time. "When I was [four], basically the reason for my existence was to roll the joints."
Despite living a very different childhood than most kids are used to, Weber also told People that because of that, he chose to have a more stable and honorable life as an adult. And rightfully so, as the actor is known for his wide range of work over the past 30-odd years. "I am working through some of the agro from bad examples that I have seen. It is something I have struggled with, but I'm getting there," he added.
When Weber isn't working in TV, he does appear in movies from time to time and might be remembered best for Meet Joe Black or 2004's Dawn of the Dead remake. He actually got his start in film with Oliver Stone's Born on the 4th of July. Up next for him is the comedy/thriller Clover. Although there isn't much yet known about the film, it likely wouldn't cut into his time in filming 13 Reasons Why.
Until now, Bryce's parents have been MIA in the series, so this is definitely going to shake things up a bit to see what they're like, though judging from Bryce's life as a spoiled and entitled high school student, chances are, his parents aren't going to be any better. Luckily, Weber is no doubt going to bring the character to life in a way that an experienced and theater-educated actor can do.
If you or someone you know are experiencing suicidal thoughts, call 911, or call the National Suicide Prevention Hotline at 1-800-273-8255.