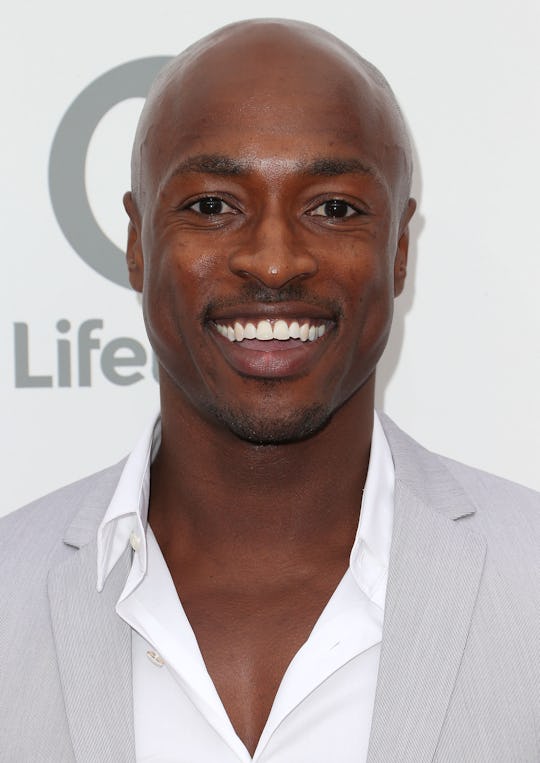 Frederick M. Brown/Getty Images Entertainment/Getty Images
Who Plays Cade On 'The Vampire Diaries'? Wolé Parks Is Leaving A Memorable Mark
When you're dealing with a show like The Vampire Diaries, introducing a new and exciting evil can be somewhat challenging. I mean, how do you even possibly try to attempt finding Big Bads as intriguing and captivating as the Mikaelsons? Apparently, you go to hell... literally. During last Friday's episode "An Eternity of Misery," viewers were treated to Sybil's backstory, which included the introduction of a new character by the name of Cade. Who is Cade on The Vampire Diaries? Based on everything that's been said so far, he's basically the devil himself. And while I'm very interested to learn more about his motives and overall plan for the characters of Mystic Falls, I'm also curious to know about Wolé Parks, who plays Cade. In fact, chances are you've seen this guy on your television screens before.
Along with his time on TVD, Parks has also appeared on Royal Pains as the Crown Prince Quami Obua as well as other reputable shows like Ray Donovan, Limitless, NCIS: Los Angeles, Law & Order, and Gossip Girl. He also starred in Devious Maids as Sam Alexander and appeared for a while on the soap opera As the World Turns. Suffice to say, he's certainly no stranger to appearing on TV.
But whether you knew him before this or not, there's no denying that Parks is already making his mark in The Vampire Diaries world. And I have a feeling our interest in his character is only going to grow as the season continues. First of all, there's the fact that he wasn't always "evil," but rather made that way after the people in his village turned on him for possessing psychic abilities — which he was only using for good back then. But now he's determined to make everyone with sins pay and he's using the Sirens to do it.
So does this mean that Stefan and Damon really are doomed to an eternity of misery in the underworld? They've certainly committed some heinous crimes over the years, so they'd definitely be prime candidates for Cade to add to his collection. But knowing this group, I bet they'll manage to find some sort of loophole around this grisly fate. Maybe they'll even be able to save those other poor souls who have been sucked up into the great beyond before their time. (*cough, Katherine, cough*) Either way, I'm very excited to see how this all unfolds and how the Salvatore brothers will their latest (and final) dilemma.