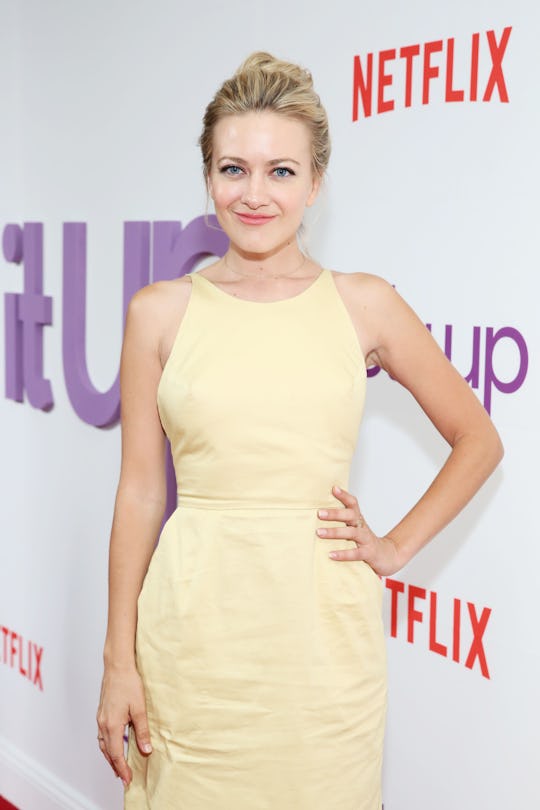 Monica Schipper/Getty Images Entertainment/Getty Images
Here's How You Know Cam From 'Strangers'
Strangers has returned to Facebook Watch for its second season with extended episodes, officially becoming a traditional half-hour comedy series. The show first amassed a cult following after its successful premiere at Sundance Film Festival in 2017. Season 2, which premiered earlier this summer, follows queer best friends Isobel and Cam as they switch coasts, moving from Los Angeles to New York, and some viewers may notice that Cam looks familiar. So, who plays Cam on Strangers? Meredith Hagner is truly having a moment.
She's a series regular on TBS' genre-bending critical darling Search Party, where she plays Portia Davenport, a privileged, syrupy sweet, and ever-so-slightly narcissistic actress. Hagner has earned tons of acclaim for the role, which expertly parodies millennial identity, along with the rest of her ensemble. (Alia Shawkat, John Early, and John Paul Reynolds round out the zany friend group.) But she first got her start doing soap opera, with a two-year stint on As The World Turns — a role for which she earned a Daytime Emmy nom in the Outstanding Younger Actress in a Drama Series category. More recently, she's had a 5-episode guest arc on Younger, starring Sutton Foster, and other roles on Royal Pains and Men at Work.
Hagner plays opposite Strangers star Zoë Chao, who has been friends with series creator Mia Lidofsky since the pair were in nursery school together. But Hagner and Lidofsky were also close before they started work on the show. In fact, both of them have remarked on how their friendship allowed Hagner to play a role outside of her physical "type" as a bubbly, attractive blonde. On Strangers, Hagner is the confident and self-possessed lesbian best friend to Chao's Isobel, a baby queer who is just coming into her bisexual identity and navigating the chaos that comes with that axis-shifting realization.
"It's really refreshing to play someone who is so themselves and so firm in their core of beliefs. It's fun to play the character who knows what they want and how to get it," Hagner told ET last October, when the series first premiered on Facebook Watch.
And Lidofsky gushes about her supporting actress in kind. She said in an interview with Backstage:
Meredith Hagner is one of the kindest, funniest, most loyal balls of energy you will ever meet. She's a beautiful, feminine, blonde woman, so she often gets stereotyped in very specific roles. I really wanted to create this rounded friendship between Isobel and Cam, and her energy is unparalleled. In this season, she goes into some deeper places, and we see her branch out into her own life and her own world in a really exciting way because she becomes a more three-dimensional person, she falls in love, and I'm really excited for people to see all the different sides of Cam and Meredith and the colorful messiness of life.
When Lidofsky screened the first three episodes, around 15 minutes each, at Sundance, she knew marketing the show as a web series was a way to maintain creative control as its creator, director, and writer. Produced by Refinery29, Strangers was eventually acquired by Facebook for its in-house streaming platform. And after the first seven-episode season aired in its entirely, it was announced that the series would be renewed, complete with full-length episodes and a location move to New York. "That the fact that [Facebook Watch] choose Strangers to be part of the way that they define their identity is a pretty bold statement: a bisexual, biracial main character who's a woman," added Lidofsky. "For me, it wasn't a risk to tell that story, but I understand from a network perspective it could be."
Strangers Season 2 is streaming now.