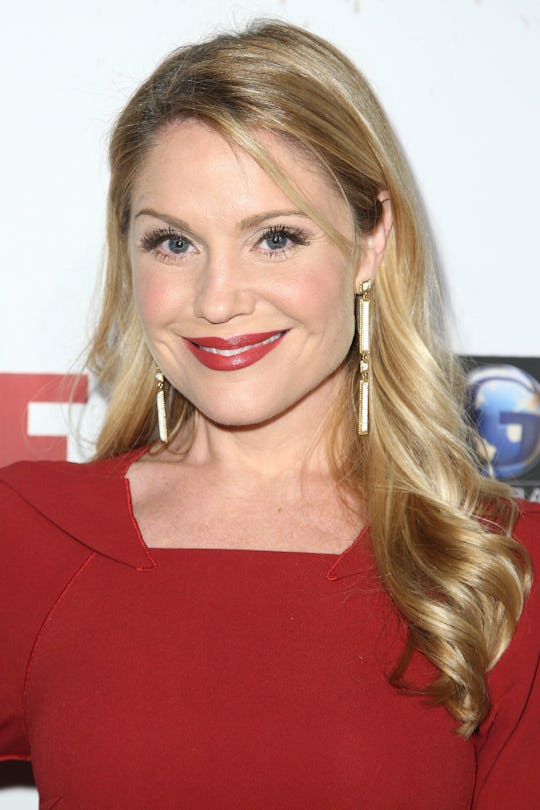 Tommaso Boddi/Getty Images Entertainment/Getty Images
Who Plays C.J. On 'Fuller House' Season 2? Virginia Williams Isn't New To TV
Prior to its second season release on Netflix, fans may have known that Steve was getting a new girlfriend on Fuller House Season 2. But now that the episodes have been released, we now know a little more about this mystery woman. (Warning: This post contains spoilers from Episode 1 Of Fuller House.) So who plays C.J. on Fuller House? Her name is Virginia Williams and if you're thinking that she looks awfully familiar that would make sense, considering this isn't the first time she's found herself on a television series.
Aside from her Fuller House debut on Netflix, Williams has also been on several well known TV shows, such as How I Met Your Mother, Bad Teacher, NCIS, Drop Dead Diva, Veronica Mars, and Two and a Half Men, just to name a few. But her turn as C.J. may just be her most memorable role to date. Because not only does she serve as Steve's love interest, but she also just so happens to be D.J.'s doppelgänger, basically.
OK, so she may not technically be D.J.'s twin, but she might as well be. Not only do they look eerily alike, but they also have many of the same attributes from organizing charades to coming up with adorable catchphrases. So yeah, Steve is totally trying to fill his D.J.-lovin heart with a C.J. replacement.
Obviously, this is just Steve's way to either make D.J. jealous or his genuine attempt to try and move on. But either way, I wouldn't give up on him and the eldest Tanner sister just yet. She was going to choose someone before Matt and Steve made their announcement that they had moved on to other women. Something tells me that if D.J. were to show interest in either of them again, they'd reconsider their new relationships.
Granted, that's not exactly fair to the girls they're currently with, but if this is what it takes to bring D.J. and Steve back together — and thereby making all of our collective '90s dreams come true — then so be it. I've always thought that D.J. and Steve were relationship goals all throughout my childhood and after seeing them together in Season 1, that still seems to hold true. I don't know where D.J.'s heart currently lies in the moment, but I know how much I (and Steve) love their relationship and feel like they would be the perfect match together. Not many people end up with their first love, but it would be great to see these two be the exception to that rule.