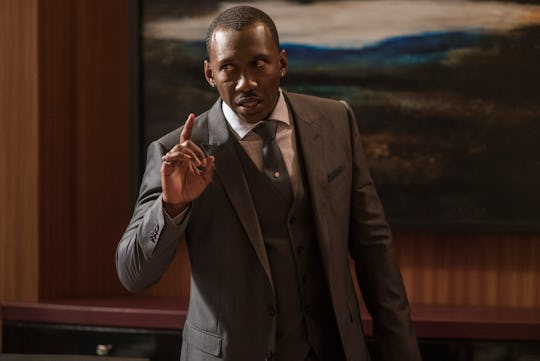 Myles Aronowitz/Netflix
Who Plays Cottonmouth On 'Luke Cage'? Mahershala Ali Joins The Marvel Universe
Upcoming series Luke Cage will be the third Marvel property that Netflix has tackled, and with each successful season it feels like Netflix really knows how to get to the heart of each character. The heroes and villains are a little less grand in scale than their cinematic colleagues and this allows them moral shading that errs closer to gray than black and white (except Kilgrave; he has no redeeming qualities). Luke Cage's antagonist, Cornell 'Cottonmouth' Stokes, looks like he might be a similarly complicated character. He's a nightclub owner with some serious criminal ties, but the character doesn't really see himself as a bad guy according to the actor who portrays him. But who plays Cottonmouth on Luke Cage?
Mahershala Ali is the actor behind Cottonmouth, and he has a thoughtful approach to making sure even villainous characters remain multifaceted. "It's just being able to work against how those characters are often thought of, and sometimes written, to make them human; and therefore, making a character that the audience feels conflicted about," Ali said in an interview with Deadline. He understands Cottonmouth's struggle to maintain the life he built for himself, even if his methods of doing so are less than ideal. Finding balance in complicated characters is something Ali has a fair amount of experience with thanks to his previous work.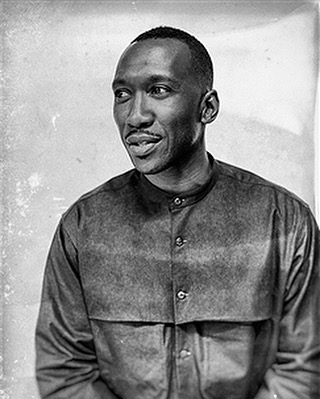 Ali didn't initially intend to become an actor. While away at school on a basketball scholarship with plans to try and make it in the NBA, he took part in a play and became interested in acting. After going on to study acting in an NYU graduate program, his career slowly started to take off. Ali has appeared in one-off episodes of a myriad of TV shows, but his first regular television role was on The 4400. Roles followed in Treme and, most notably, House of Cards.
He's also developed an impressive film career. His first major film role was in The Curious Case of Benjamin Button, and it continued to open up more opportunities for him. He appeared in Mockingjay parts 1 and 2, and has more than a few movie roles lined up for the coming year. In the next year or so, Ali will appear in Moonlight, Kicks, Free State of Jones, and Hidden Figures.
He feels his career has been a "gradual climb" and he's still climbing. "Now, I'm experiencing something closer to what I've imagined, and always wanted," Ali said. "I'm still not at that place that I'd imagined, and I'm still working towards having full experience and getting leading parts. But I feel like I'm getting closer. "