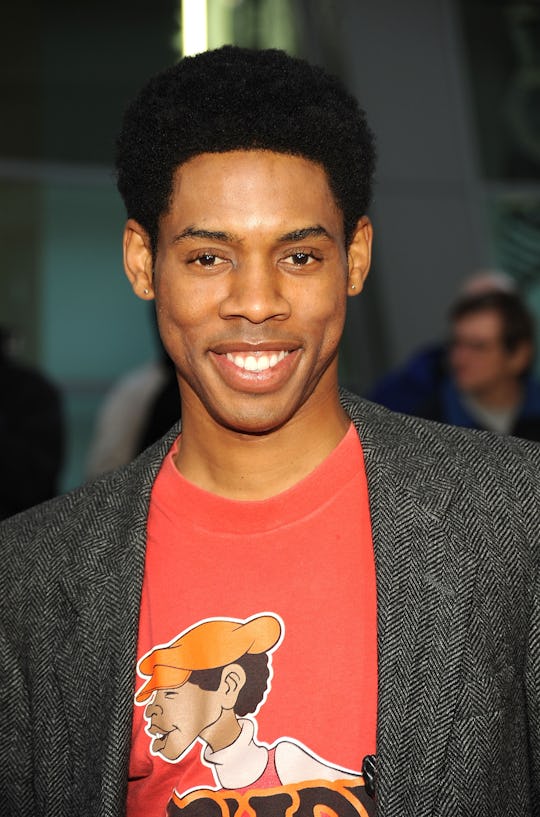 Frazer Harrison/Getty Images Entertainment/Getty Images
The Actor Who Plays Dax On 'Girlboss' Was A Vine Sensation
A new week means a new Netflix series. At least, that's what it feels like these days. However, after the major success of their other shows, it's no wonder why viewers keep coming back to the streaming service for their next binge. Netflix's latest series is titled Girlboss and is based on the bestselling autobiography of Sophia Amoruso, the founder of Nasty Gal. The show stars Britt Robertson as Sophia, along with an amazing cast of characters, including the bartender Dax. So who plays Dax on Girlboss? Vine star Alphonso McAuley got the role.
Although most people may know McAuley from his hilarious Vines, he's actually also a comedian and actor. He's appeared in a variety of films and shows over the years, including Fat Albert, Glory Road, Chocolate News, Breaking In, Love That Girl!, and The Middle, according to IMDB. He's also made an appearance on the popular Comedy Central sketch comedy Key and Peele and loaned his voice to Nickelodeon's claymation comedy Glenn Martin DDS. After Girlboss, you can catch McAuley on the big screen in Maximum Impact and Random Tropical Paradise, both of which are due out sometime this year.
McAuley is a series regular on Girlboss and as Dax, he's not only a bartender but he also dates Sophia's best friend Annie (played by Ellie Reed). He's also described by Deadline as being "upbeat," but for now that's all fans really know about the character.
The show is only loosely based on Amoruso's autobiography, so it's hard to say how much of the other characters are actually based on people Amoruso knew or if they're entirely fictional. However, based on the description of Dax and McAuley's comedic talent, he'll most likely add to the comedy of the show and make it all the more addictive to watch.
Fans will get to bear witness as Sophia begins "thrifting" and selling clothes on eBay as a business before that fails and she starts her own website, Nasty Gal. It's unclear just how far the show will go with Amoruso's story, but they'll probably save some things in case they get renewed for a second season. (Here's hoping!)
Also starring in the Netflix original are Johnny Simmons as Sophia's love interest Shane and Dean Norris as Sophia's dad. Based on the trailer, the show will also include cameos by RuPaul and Jim Rash. The show, which was executive produced by Charlize Theron and Amoruso herself, was written and created by Kay Cannon, who wrote Pitch Perfect and both of it's sequels.
Fans can watch the entire 13 episode first season of Girlboss when it's released on Netflix on Friday, April 21.