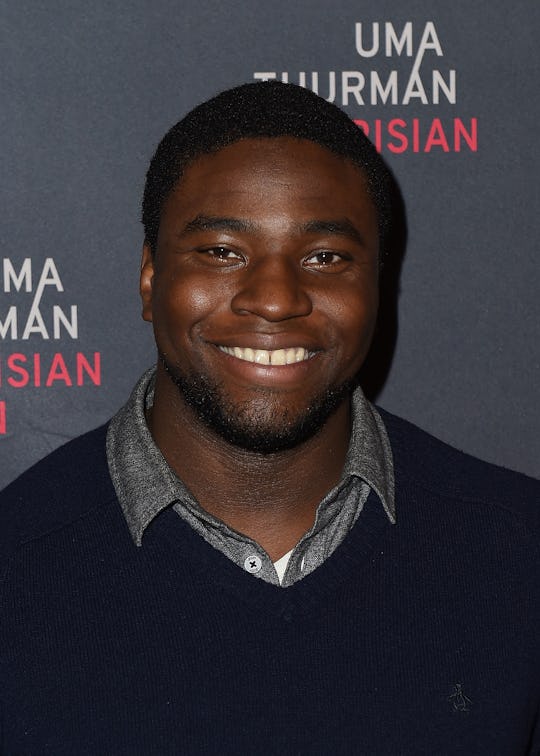 Nicholas Hunt/Getty Images Entertainment/Getty Images
The Actor Playing Dean Miller On 'Station 19' Has An Impressive Theater Background
If you've ever watched an early episode of Grey's Anatomy, then you probably understand that there's an Alex Karev in every bunch, at least at first. By that I mean, there's always a character that can be somewhat of a womanizer who also has a heart of gold. For Station 19, this person seems to be Dean Miller. But who's the actor behind this member of the fire-fighting team? Who plays Dean Miller on Station 19? His name is Okieriete Onaodowan and even if you've never seen him in anything before, I have a feeling that his time on the ABC series could very well launch him prominently into the spotlight.
Besides acting, there's a whole other part of his life that seems just as important, if not more so. In a recent Ted Talk, Onaodowan said that through his poetry and speeches, his goal is to reach the youth, and he's done so at events and places such as the Emil Dale School in London, the BBYO Convention in Texas, and the Eduham program in San Francisco. As he said in the description of his Ted Talk on YouTube, "I strive to connect with young minds and teach empathy and sovereignty of self through acting and my poetry." Given his many talks about his life outside of acting, it's obviously another passion for the Station 19 star.
In his Ted Talk, he discussed relating to others and learning to appreciate what they've been through or are currently going through. Onaodowan revealed that although he grew up in a poor New Jersey neighborhood, his parents worked hard to take care of the family and that his mother "worked countless hours, long days and even longer nights." He told some stories from his childhood into adulthood and reiterated his idea that "we all draw from the same emotional well" despite any surface differences. The main goal of his talks is to reach his audience in a different way than his acting might, and clearly he cares about using his voice for something important.
However, theater fans might actually already know Onaodowan from either of his roles in the popular Broadway show Hamilton. He played both Hercules Mulligan and James Madison, so he definitely had some important roles in the production. Before that, he played Dipper Riley, Apollo's corner man, and was an Apollo Creed understudy for the Broadway production of Rocky. Although Station 19 is the first major TV role for Onaodowan, he has been on TV in the past on shows like Girls, Blue Bloods, and Ballers. He also had a multi-episode arc on Netflix's The Get Down, but Station 19 is the biggest TV role yet for the actor.
On his Instagram, he seems to be open about plenty of social issues, including the Time's Up movement and even net neutrality. Judging by Onaodowan's Instagram, he also seems to be in a pretty serious and adorable relationship with actress Alyssa Kempinski, known for her role in The Deuce. It's hard to say just how long they've been together, but they did apparently attend a Phish concert on New Year's Eve. Onaodowan even thanked her in the caption of a video from the concert with: "Thank U @monalyssasmiles for constantly introducing me to a new experience."
Onaodowan's character Dean on Station 19 might seem very different from who the actor is in real life, but they do seem to share the same kind of charm. Personally, I can't wait to see what he does with this character next.
Check out Romper's new video series, Romper's Doula Diaries:
Watch full episodes of Romper's Doula Diaries on Facebook Watch.