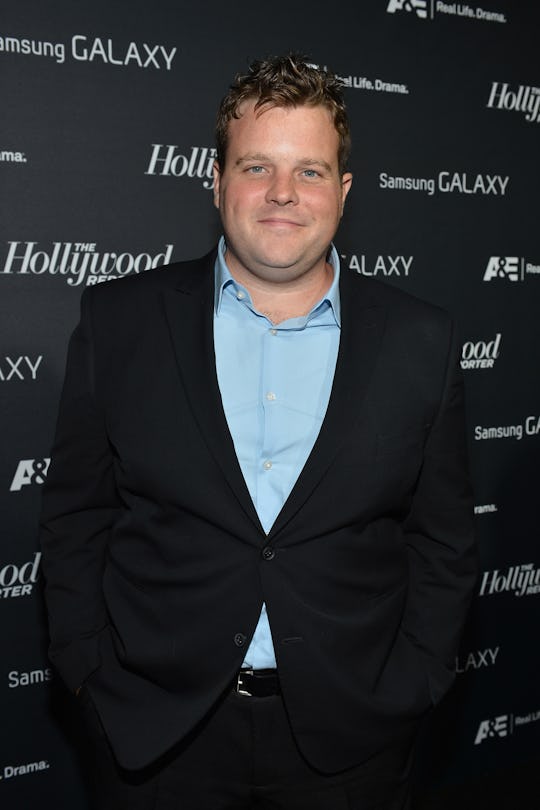 Alberto E. Rodriguez/Getty Images Entertainment/Getty Images
A 'This Is Us' Newcomer Is On The Way
Fans have come to love the cast of This Is Us so much that when a new person pops up, they receive extra attention. Who is this character and how will they impact the dynamic of this lovable group? Well, when it comes to Adam Bartley, who plays Duke on This Is Us, fans may not be all that receptive to the role, mainly because he could end up causing problems between Kate and Toby. Many fans may recognize Bartley for his memorable series regular role as Sheriff's Deputy Jim "the Ferg" Ferguson on Longmire, though that certainly isn't the only time the actor has appeared on the small screen.
Apart from Longmire and his current gig on This Is Us, Bartley has also portrayed various characters on shows like Bones, Lucifer, NCIS: Los Angeles, Justified, Chuck, and Criminal Minds. So he's clearly no stranger to the world of acting. However, this could turn out to be his most notable role yet. This Is Us has garnered so much attention and been the benefactor of many wonderful reviews and accolades, which means that whether you end up loving or hating his character, Bartley is sure to be remembered for this particular portrayal.
During a recent interview with Entertainment Weekly, Chrissy Metz, who plays Kate, revealed that she and Toby will separate for a bit during this week's episode, but not because they have broken up, so don't panic just yet. Apparently, Kate will decide to go to a special camp to help her decide whether or not she really wants to go through with gastric bypass surgery, which is how she comes to meet Bartley's Duke. "Duke is a little cheeky — much to Kate's disliking," Metz told the outlet. "But he is supportive in an unconventional way, if I can cryptically explain that. There's some twists and turns in that thread of the story — and I think that some audience members might be a little upset." Does anyone else find that to be extremely unsettling?
My first thought is that Kate ends up cheating on Toby due to the special bond she strikes up with this Duke guy. It pains me to think that way though since Toby has been pretty amazing ever since he made his initial debut. But what else could make fans upset by this upcoming interaction? The mind reels at the possibilities, but we'll find out soon enough. Let's just hope that this trip Kate takes doesn't end up tarnishing everything her and Toby have. Watch yourself, Duke.