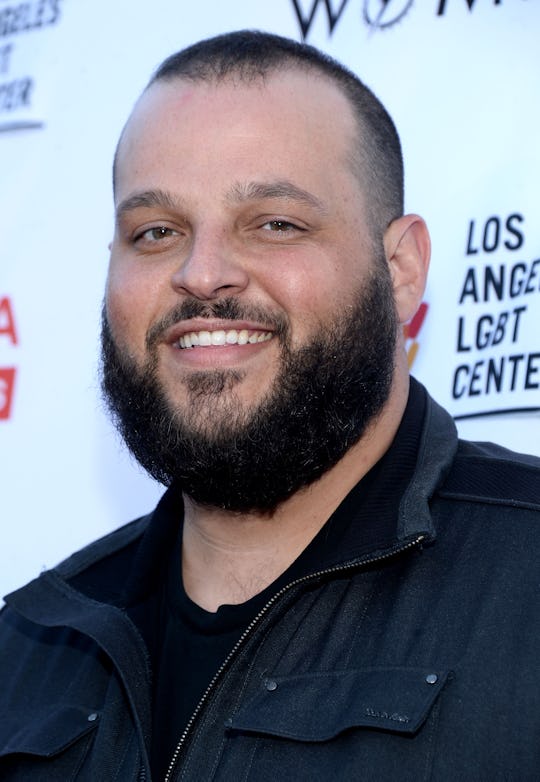 Matt Winkelmeyer/Getty Images Entertainment/Getty Images
Who Plays Jack Morrison On 'Conviction'? You've Seen Daniel Franzese Before
After Agent Carter was cancelled, much to the disappoint of it's fans, Haley Atwell has now returned to ABC in a new Scandal-esque drama, Conviction. The show centers around Atwell's character, Hayes Morrison, who is the former first daughter and has a bad girl reputation. The show begins after Hayes is arrested for possession of cocaine, forcing her to take a job offer from New York District Attorney Connor Wallace (Eddie Cahill) to make the whole incident disappear and help her mother's Senate campaign. While Hayes is the black sheep of the family, her brother, Jackson, seems to have it together but who plays Jack Morrison on Conviction? It's none other than Damian (Daniel Franzese) from Mean Girls.
Although we don't see a lot of Franzese in the pilot episode, it seems he'll be a recurring character on the show so we'll probably see more of him soon. From what we've seen of him so far Jack is the "good child" and is there to help Hayes get out of trouble and deal with their mother, who naturally disapproves of Hayes activities. Besides that we haven't learned much about Jack just yet but it's great to see Franzese in this new role.
Since Mean Girls release way back in 2004, Franzese has been keeping busy both on the big screen and the small screen. Franzese jumps into this new role after his previous show, Recovery Road, was cancelled by Freeform earlier this year. Prior to that Franzese also appeared in HBO's hit show, Looking, and the TV movie that came out this summer. Franzese also lended his voice to the Yahoo! short series, Electric City, that starred Tom Hanks, and appeared on USA's Burn Notice. Franzese has also appeared in various different films including War of the Worlds, The Missing Person, I Spit on Your Grave, On the Inside, and Foodfight!.
Hopefully Franzese has found his home in Conviction and we'll get to see him on the show for a long time. Although Jack Morrison doesn't have the same level of sass as Damien, they have the same great actor behind the role and Franzese will definitely kill it on this show.