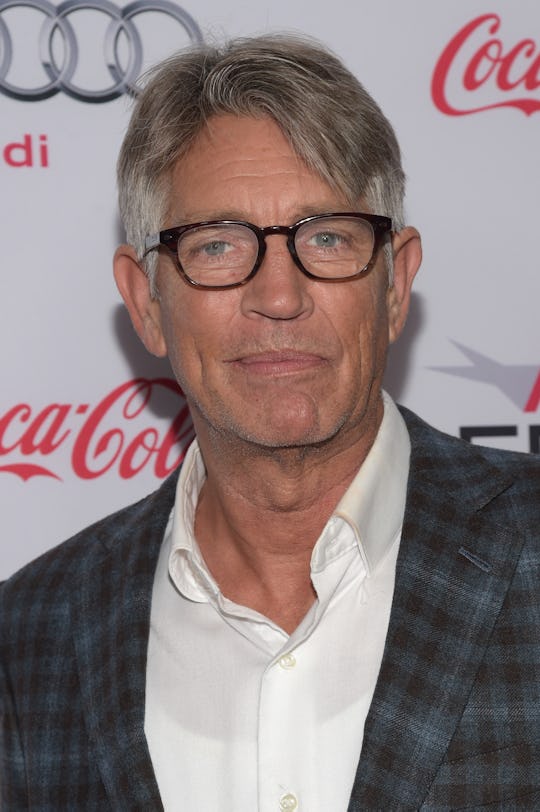 Jason Kempin/Getty Images Entertainment/Getty Images
Jackson's Dad Is Revealed On 'Grey's Anatomy'
Japril the Sequel is finally here and for Jackson it was a game-changing episode because he finally met his father. So who plays Jackson's dad on Grey's Anatomy? The Oscar-nominated actor Eric Roberts is Jackson's dad and he's perfect for the role. Roberts comes from a family of actors and you've probably heard of his sister Julia Roberts and his daughter Emma Roberts. But while his sister and daughter are definitely well known, Eric is also very recognizable himself, which isn't surprising since he's been in the business since 1964.
His resume is insanely long and contains multiple films and television shows. Most recently he's appeared on the TV shows Suits, Code Black, Brooklyn Nine-Nine, Lost Girl, CSI: Crime Scene Investigation, Hawaii Five-0, Glee, Burn Notice, The Young and the Restless, and Heroes. He's also been in films, such as The Institute, West End, Starcrossed, In the Name of God, Hansel & Gretel: Warriors of Witchcraft, The Dark Knight, Sister's Keeper, Wolves of Wall Street, Fool Proof, and The King's Guard. Roberts also appeared in Rihanna's music video for "B*tch Better Have Money."
As Jackson's dad on Grey's Anatomy, he surprised fans and even Jackson to an extent. Robert Avery was a very chill guy who owned a bar in Montana. Even though it was clear he was once a doctor by the way he was able to understand April and Jackson's case, doing surgical work is obviously not something he cares about anymore.
Jackson was disappointed that Robert didn't recognize him at first, but with April's help he was able to go back and tell Robert that he was his son. Still, Jackson wasn't able to really say what he needed to say until the end of the episode. Even though Robert's a nice and decent guy, he still left Jackson behind without looking back, and as April pointed out, Jackson knows what a good father is and his father wasn't it.
So Jackson left Montana with a clear conscience, telling his father that he had a daughter now and that Robert was not Harriet's grandfather because he was never a father for Jackson. While it's unfortunate that Jackson's dad failed to see how he failed Jackson, it was great to finally watch Jackson move past what has obviously been in the back of his mind for a while. Thankfully, even though Jackson doesn't have his dad in his life, his mom Catherine has always been there and always will be.