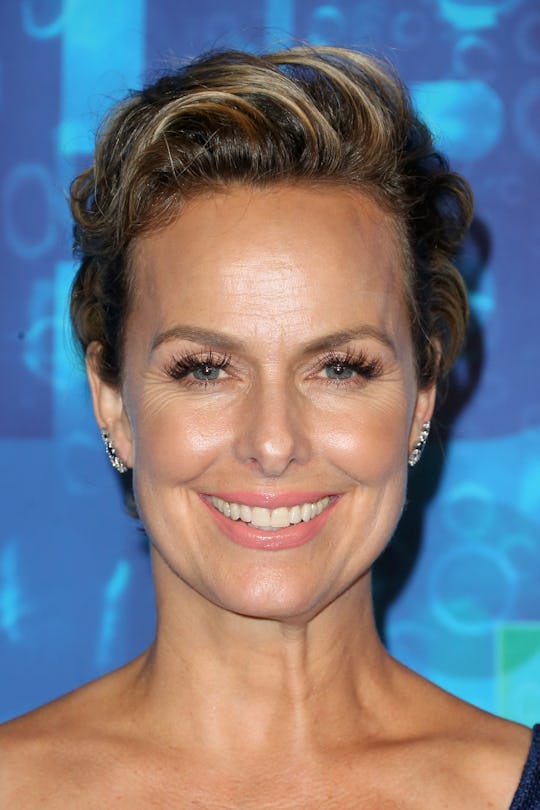 Frederick M. Brown/Getty Images Entertainment/Getty Images
Jacqueline From 'The Bold Type' Is No Stranger To Playing A TV Boss
The young stars of Freeform's newest series are all relative newcomers, but there's one star who you probably know pretty well. Are you wondering who plays Jacqueline on The Bold Type? Her name is Melora Hardin and chances are good that you recognize her face. Personally, I know her as Michael Scott's boss/girlfriend on The Office, Jan Levinson. But The Office is far from Hardin's only other television credit, to say the least.
Hardin has a few other roles for which she is particularly known. Most recently, she's known as one of the stars of the critically acclaimed show Transparent, about a father who transitions to female late in life. This role earned Hardin her first ever Emmy nomination. So yeah, she's kind of a big deal. She's been working as an actor since the late 1970s, when she caught her first big break on the show Thunder. After that, she acted in guest spots on dozens of TV shows, including Little House on the Prairie, Diff'rent Strokes, Magnum, P.I., Gilmore Girls, and more, including an early Friends episode in which she played Ross's girlfriend and tried to teach him to talk dirty. And we haven't even touched on all of the movies she's been in.
Interestingly, Hardin was originally cast as Marty McFly's girlfriend in Back to the Future, back when Marty was going to be played by Eric Stolz. But when the role ended up going to Michael J. Fox, somebody decided she was too tall and she got replaced. It wasn't exactly a career-ender though. Hardin has appeared in over 35 films in addition to her prolific television credits. You've probably seen her in Thank You for Smoking, 17 Again, or 27 Dresses. She's also a Broadway star, and made her debut in 2008 as Roxie Hart in Chicago: The Musical.
So basically, Hardin is a TV veteran who can show her young costars a thing or two about acting on a popular show. Fittingly, her role in The Bold Type is as the magazine's editor-in-chief. While she's described as quietly intimidating, she's also a mentor for the young aspiring professionals who star in the show. With her several years of experience, perhaps Hardin will also mentor the women who are still early in their acting careers. It can be a whole art-imitating-life scenario.
After all, fans have seen Hardin be confident and tough-as-nails boss with a softer side before. I can't wait to see her do it again.