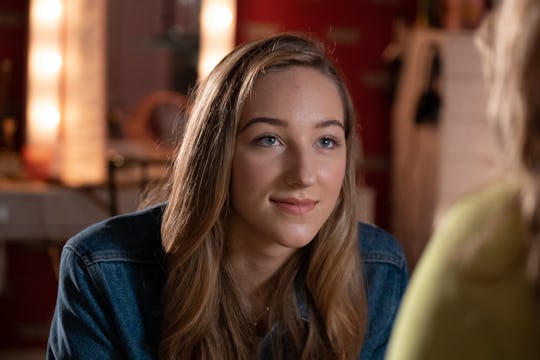 Patti Perret/Netflix
Ava Michelle From 'Tall Girl' Is A Quadruple Threat...I Feel Lazy
Netflix's new romantic comedy, Tall Girl, is about a teenager trying to find the confidence to stand out when all she actually wants to do is blend in. But the young woman who plays the lead character of Jodi in the film already has to possess the confidence that her character is trying to find. So, who plays Jodi on Tall Girl? I already know she has a confidence I admire. But I wanted to know the journey she walked before she found her way to a lead role in a Netflix movie.
"It was essential for us to find an actor to portray our lead who can speak to the challenges and lessons that Jodi experiences from a very personal place of authenticity," Broadway World reported the director of Tall Girl, Nzingha Stewart, saying. "Ava's ability to beautifully and uniquely showcase those attributes stood out to us in a way that we believe audiences will connect with. Tall Girl showcases that embracing the very qualities that make you different is what allows you to overcome anything."
Ava Michelle, (who also goes by Ava Cota) is actually 6"1 and she's more than just a triple threat. She is an actor, dancer, singer and a model, but she can't even vote yet. Also, you may have seen her on a few very popular dance shows.