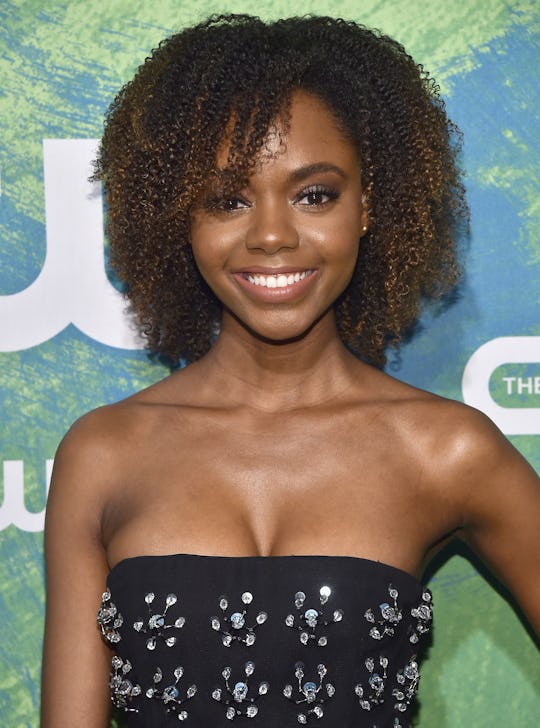 Dimitrios Kambouris/Getty Images Entertainment/Getty Images
Josie & The Pussycats Are Coming To 'Riverdale'
The CW's newest drama, Riverdale, will have some very familiar characters. The show, which is loosely based on the Archie comics, will follow classic characters like Archie, Jughead, Betty, Veronica, and Josie and the Pussycats. However, this version of Josie may look a little different than what fans are used to. So who plays Josie on Riverdale? Ashleigh Murray will be leading the girl band. Unlike in the comics, the band is now an all-black girl band and honestly, I'm totally here for it.
Similar to the way spin-offs begin on TV, Josie was first introduced in an Archie comic before the Josie and the Pussycats comics started. Though Josie, along with her fellow Pussycats Melody and Valerie, existed in their own comics, they would also occasionally join back in with Archie and his friends. (Minor comics spoilers ahead!) So much so that Valerie, who was originally the only African-American in the group, actually ends up marrying and having a baby with Archie in recent comics. This was the first interracial couple in the comics and the fact that it involved too main characters was a big deal for many fans.
Although most fans are happy with the direction the show has taken with the band, many wonder if Archie will now end up with Josie instead of Valerie. Unfortunately, it's much too early to tell.
For now I'm just happy this awesome girl group is getting another chance to slay. The Josie and the Pussycats cartoon was very short lived (it only had one season) and while the movie will always have a special place in my heart for nostalgia reasons, it wasn't all that great. But I have a feeling that's all about to change for me. These three girls already look like they're ready to take on the world and I wouldn't mind having a new Josie and the Pussycats album. It's clear Murray already has the pipes and I have a strong feeling the other two ladies can hold their own as well.
For Murray, this is her first big role. Prior to Riverdale, she was cast in the film Deidra & Laney Rob a Train, which is due out later this year. She also appeared in two episodes of Younger and a few short films. I can't wait to see what she'll do next.
Riverdale premieres on Thursday, Jan. 26 at 9 p.m. ET on The CW.