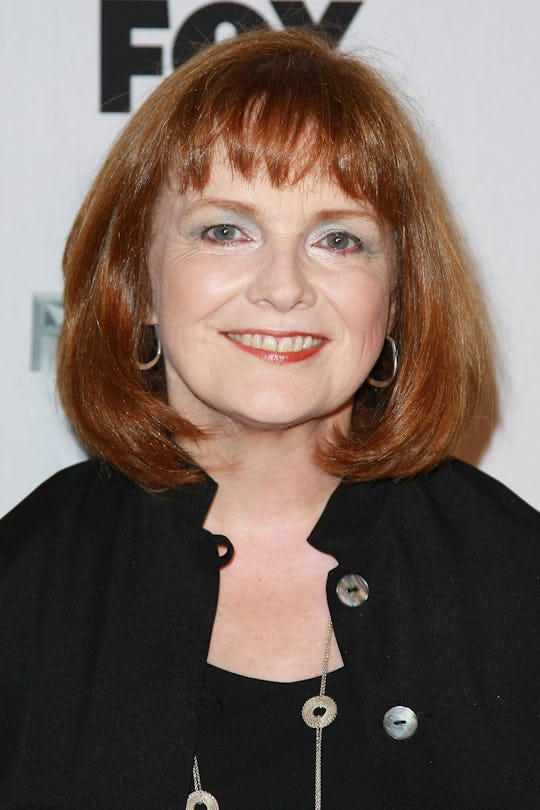 Neilson Barnard/Getty Images Entertainment/Getty Images
Who Plays Judy King On 'Orange Is The New Black'? She's A Familiar Face On Our Screens
After a grueling year-long wait for more episodes for us to binge through in a single day, Orange is the New Black is finally returning with its much-anticipated fourth season on June 17. With the new season comes a slew of new and returning characters, including one of the most promising new ladies on the cell block: Judy King, an unlikely prisoner with a story that seems partially inspired by a certain someone's sentencing for tax evasion, who showed up at Litchfield near the end of the Season 3 finale. So, who plays Judy King on Orange Is the New Black?
In an ironic twist, we've actually seen Judy King several times before throughout the third season before she showed up, in person, at Litchfield. Poussey, Taystee, and a few other inmates were big fans of Judy, an Ina Garten-esque chef, and were frequently fighting with other inmates to keep her cooking show playing on the prison TV.
It remains to be seen how Judy will adjust to being in prison for tax evasion and how the other women will take to having their cooking idol in prison among them (though they were initially super excited to find out they'd have a celebrity in their midst). She's a famous and world-renowned chef, so I'm guessing there will be some amount of friction with Red because, come on, of course Red will get territorial about her kitchen. Remember her kitchen face-off with Gloria, which was the bulk of Red's storyline in Season 3?
Outside of the Litchfield prison bars, viewers will definitely recognize Judy King's portrayer. She's a familiar face on the small screen, with many regular and recurring television roles throughout the years.
Brown most recently appeared in the recurring role of Marie Finch, main character Brian Finch's mother on the now-cancelled Limitless. Before that, she appeared in four seasons of the sci-fi hit Fringe as Nina Sharp, the executive director of Massive Dynamic. Aside from those larger roles, she's also made one-off appearances in many popular series including The Affair, Person of Interest, ER, and Smallville.
Essentially, we're in for a real treat with this Judy King storyline. (Pun very much intended.)