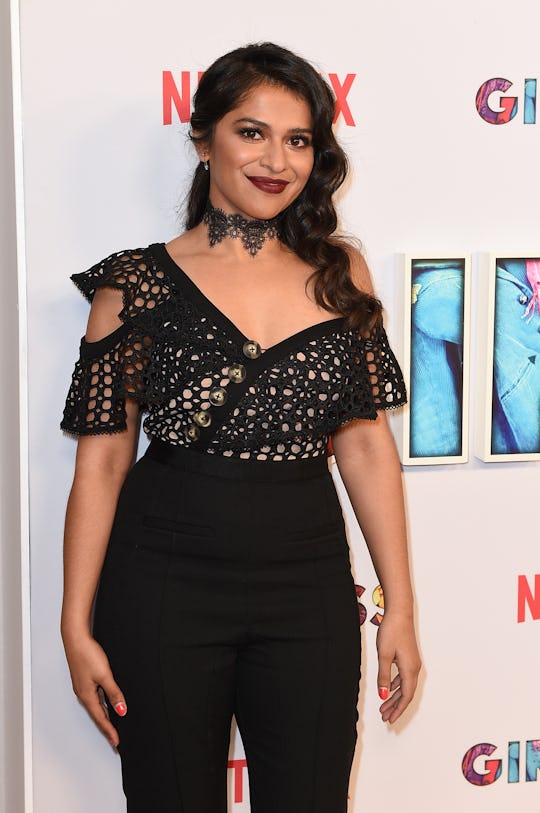 Kevork Djansezian/Getty Images Entertainment/Getty Images
Kaavi On 'Girlboss' Is A Welcome Addition
Warning: this post contains spoilers from Episode 12. There is a lot to love about Netflix's new comedy series Girlboss. Britt Robertson is fierce as Sophia, Ellie Reed makes Annie instantly lovable, and then there's Kaavi — the tech designer Sophia and Annie hire to help launch the Nasty Gal website. She may have come in during the final few episodes of the season, but boy did she prove to be well worth the wait. So who plays Kaavi on Girlboss? Kosha Patel shines in the role due to her deadpan humor.
For those of you unfamiliar with the actress, Patel has made brief appearances on prominent shows, such as The Newsroom, Rules of Engagement, House of Lies, Grey's Anatomy, and Criminal Minds, just to name a few. However, her character in Girlboss could help launch her career into full-on stardom and garner her even more exposure — and honestly, it would be well deserved. Kaavi is a welcome addition to an already dynamic cast, which includes the likes of not only Robertson and Reed, but features high caliber guest stars like RuPaul and Norm MacDonald. Oh, and did I mention that Breaking Bad alum Dean Norris plays Sophia's dad? So yeah, this series was already chockfull of talent, and Patel successfully fit right in.
Her scenes were kept relatively brief, but whenever she appeared on screen it was well worth the wait. When dealing with such high-energy personalities like Sophia and Annie, Kaavi's unimpressed and deadpan demeanor made for the perfect comical contrast. She was sarcastic without meaning to be sarcastic (like when she fairly pointed out how easy it was for her to overhear what Sophia and Annie were saying about her since they were standing quite literally feet in front of her). And yet she still seemed to care about the work they were doing, which made her an invested party in the project.
She may not have loved being forced into small talk on occasion or being given a nickname she definitely didn't ask for (her "permission to veto" remark was just so great), but she definitely became part of the team and transformed into a character worth rooting for. It's unclear whether or not Girlboss will end up returning for a second season (though I certainly hope so), but if Netflix does grant us with a second installment, I know I definitely want Patel to be part of it.