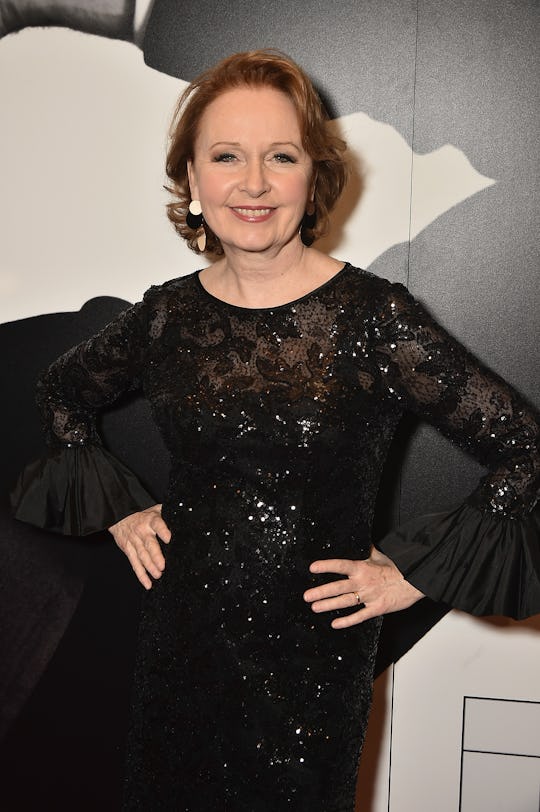 Theo Wargo/Getty Images Entertainment/Getty Images
Kevin's Therapist On 'This Is Us' Should Look Familiar
In "The Fifth Wheel," This Is Us dug deep into the issues the Pearson family hadn't been dealing with for decades so that Kevin could better understand what drove his addiction. They did so with the help of his therapist at rehab, Barbara — a woman who might have been very familiar to some viewers. But who plays Kevin's therapist on This Is Us? You've almost definitely seen Kate Burton on TV before.
When the episode opened, Kevin had already been at rehab for a month following his arrest after driving intoxicated with Tess in the backseat. He was looking a lot healthier thanks to the efforts of the center, and his own work with Barbara (who he introduced to his family as his favorite Barbara ever, topping the likes of Walters and Streisand). In addition to helping Kevin heal, Barbara was there to facilitate a group therapy session that peeled back the politeness of the Pearsons to get at the uncomfortable stuff underneath. She kept the conversation on track and made sure everyone got to air their grievances, which ended up being to the benefit of all involved.
Barbara was there to lead the session, but there wasn't much of a focus on her specifically in the episode, which is slightly different from past roles of Burton's.
It makes sense that Burton would become an actress because she's the daughter of two performers: legendary actor Richard Burton and his first wife Sybil. Kate Burton followed in her parents' footsteps to great acclaim, earning multiple Emmy and Tony nominations over the course of her career. She's appeared in numerous Broadway plays, but the roles that might have earned her the most worldwide recognition with fans were in Grey's Anatomy and Scandal. Television is one of the most accessible of art forms, so there's a good chance that's where Burton first impressed newer fans.
Burton played Meredith's mother Dr. Ellis Grey on Grey's Anatomy, a woman who had been an incredibly talented surgeon before she was diagnosed with Alzheimer's. Burton's performance resulted in one of her Emmy nominations, and she got another for her role on Scandal as Vice President Sally Langston. However, if you're not a fan of either show but still think Burton is awfully familiar, she has 86 other film and television credits where you might have caught her.
Burton joked about playing the mother of at least 16 famous children in an interview with The Hollywood Reporter. On stage and screen, she's played the moms of David Schwimmer, James Franco, Lea Michele, Gwyneth Paltrow, Vera Farmiga, Jessica Biel, Zosia Mamet, Elizabeth Olson, and many others. She's basically an expert at playing every type of mom, from the dysfunctional to the delightful. "I sometimes drive down Sunset Boulevard and I literally go, 'Child. Child. Child.'! They're all over the boulevard!" she said.
Even though Kevin's therapist Barbara didn't get to play on any family connections, the actress definitely has enough experience with untangling difficult family dynamics.
Now in addition to her acting roles, Burton has taken on another position. In April 2017, it was announced that she would be joining the faculty of USC's School of Dramatic Arts as a professor. Dean David Bridel sang her praises in the announcement, saying, "Kate Burton is a brilliant actress, director and theatrical instructor, and the breadth and depth of her professional experience will be of great benefit to our students as we prepare them to enter today's professional landscape."
After making an impact in countless plays, TV shows, and movies, Burton can share her expertise with a new crop of aspiring young actors, giving them all the tips she's picked up on over the years.
Check out Romper's new video series, Romper's Doula Diaries:
Watch full episodes of Romper's Doula Diaries on Facebook Watch.