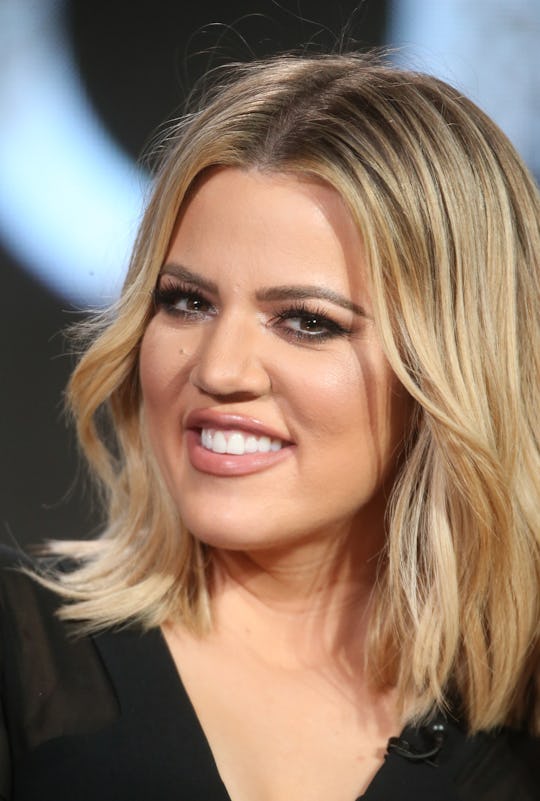 Frederick M. Brown/Getty Images
Who plays Khloe Kardashian in 'People v. OJ?' She's Not Happy About It
The Kardashians seem to be involved in everything these days and their appearance in the new FX miniseries American Crime Story might be the only cheerful thing about the entire series. But the Kardashian crew isn't thrilled about their portrayal in the show. According to the Huffington Post, Khloe Kardashian, played by Morgan E. Bastin in American Crime Story, along with her siblings think the show's writers are way off in recreating their family life around those days.
There's a scene in which Robert Kardashian, played by David Schwimmer, reads O.J. Simpson's suicide note at a press conference and the Kardashian kids, Khloe, Kim, Rob, and Kourtney, cheer in a living room. The kids totally remember watching their father on television but told the news outlet that the cheering "never happened." Which doesn't mean it's not still good television. Scott Alexander and Larry Karaszewski's, the creators and writers of the series, told Vulture that they took a little bit of poetic license with the Kardashian family scenes. Alexander said, "We assume his four kids are all watching TV. They're going to see their dad on TV and they're going to be excited, like any kids would be."
According to Alexander, Robert Kardashian did take his family out to dinner at Chin Chin, a Los Angeles Chinese restaurant, for Father's Day on the Sunday after the Bronco chase. But other than that everything is up to intrepretation.
But that's about where anything real pertaining to the family sort of drops off. Although Robert Kardashians connection to O.J. and the case are well documented, there's no real information about what the kids were doing. If anything, seeing the Kardashians portrayed as a young family is just a guilty pleasure for viewers. There's a scene in the third episode where Kardashian tells the girls to not be too caught with the spotlight. Schwimmer tells the girls, "Fame is fleeting. It's hollow. It means nothing at all without a virtuous heart." That too was just the writers having a bit of fun.
Karaszewski told Vulture that Bastin and the other Kardashian actors are only in about five minutes total of the entire series, so you won't have to spend too much time trying to figure out what's real or not. Although it's made up, it was smart to write the kids in and cast them alongside Selma Blair, who plays Kris Jenner, and Schwimmer. Even fictional Kardashians can captivate an audience.