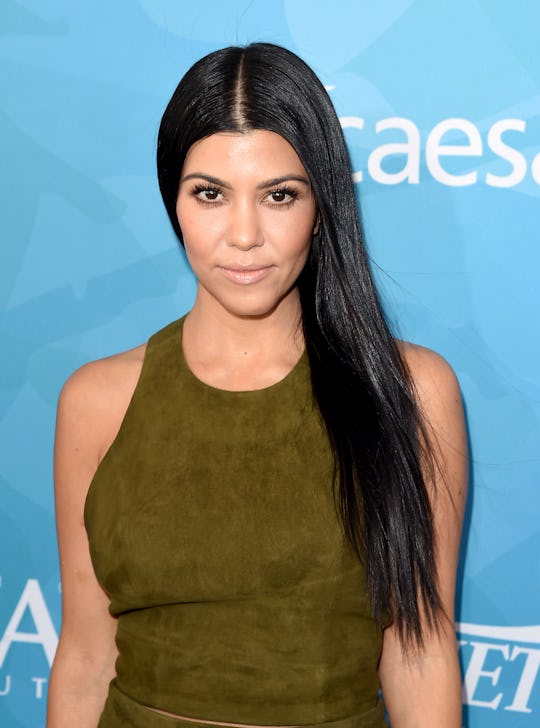 Jason Merritt/Getty Images Entertainment
Who Plays Kourtney Kardashian In 'American Crime Story'? She Was A Teen During O.J. Simpson's Trial
On Feb. 2, the entire Kardashian family made their television debut on American Crime Story — FX's newest docu-series that brings viewers inside some of the most prolific American court cases of the 20th century. Season one, The People v. O.J. Simpson, revolves around Nicole Brown Simpson's 1995 murder and Simpson's widely televised trial and features Cuba Gooding, Jr. as Simpson. Friends star David Schwimmer plays Simpson's best friend — and attorney — Robert Kardashian, and Selma Blair plays Kris Jenner. But who makes up the rest of the Kardashian clan, and – more specifically — who plays Kourtney Kardashian in The People v. O.J. Simpson?
Young Kourtney is played by Isabella Balbi, according to IMDb. While Balbi was in No Child Left Deprived, The Funny Bunch, and several TV commercials, American Crime Story is her first "network" appearance. (She also sang the song, "Unlimited," in a 2015 Old Navy commercial.) And, according to her IMDB acting page, Balbi is scheduled to appear in four episodes this season: "From the Ashes of Tragedy" (aired Feb. 2), "The Run of His Life," (aired Feb. 9), "100% Not Guilty," (scheduled to air Feb. 23), and the yet-to-be named "Episode 1.8," (scheduled to air March 22).
When the real-life trial began, Kourtney was just 15 years old, and it appears Balbi is about that age herself. But, regardless of how cute Balbi is and how stellar the cast may be, Kourtney and the rest of the Kardashians are not happy with American Crime Story. In fact, it seems Kim Kardashian is very displeased with how Tuesday's episode played out — an episode in which she, Kourtney, Khloe and Rob supposedly cheered for their father, Robert Kardashian, as he read Simpson's suicide note live on TV, according to the Huffington Post:
Kim [Kardashian] felt the scene was 'ridiculous,' adding that the sisters remember watching their father read the letter on TV, but stress[ed] that the cheering 'never happened.'
And previously, matriarch of the Kardashian clan, Kris Jenner, expressed her own "mixed feelings" about American Crime Story to ET Online:
It was such a tragic story. It's something that you know you'll never be able to get over in any kind of a way where you don't think about it all the time ... When these things come back up, it's like it was a minute ago sometimes.
However, it seems those who did not have a direct — and personal — connection to the case are loving the series:
American Crime Story premiered on FX on Feb 2, and fans can catch new episodes every Tuesday at 10 p.m.