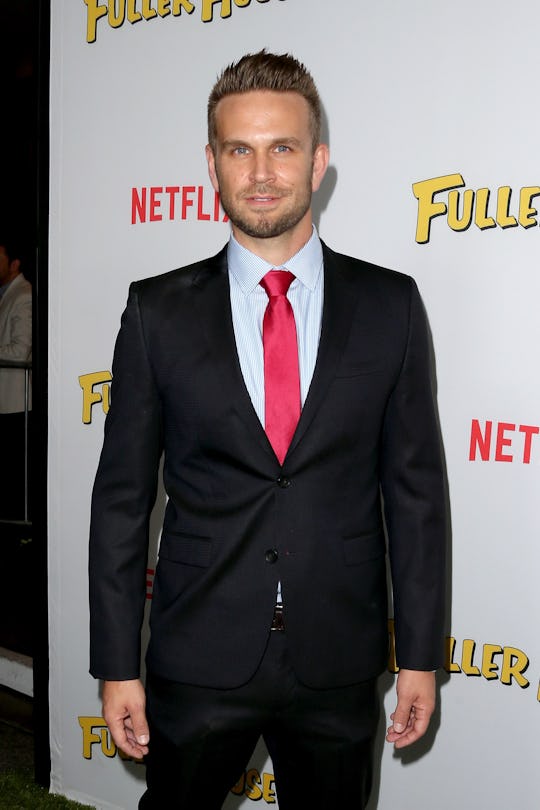 Frederick M. Brown/Getty
Who Plays Little Matty On 'Fuller House'? D.J.'s Potential Love Interest Is No Stranger To The Screen
Looks like Steve may have some competition. Though Full House fans were hoping for a D.J. and Steve reunion on Fuller House, a new character has come along to try to win D.J. 's heart. Or, so we assume. Introduced in the third episode of the Netflix original series, Matthew "Little Matty" Harmon is the son of D.J.'s boss and, from what we've seen, it looks like there may be some sparks between him and the widower mom of three. So who plays Little Matty on Fuller House, and is he OK with being hated by '90s kids across the country?
Alright, hated may be a strong term. After all, there are a lot of people who really disliked Steve and don't want to see him reunite with D.J. I just don't happen to be one of those people. But I digress. . .
According to IMDB, Fuller House's Little Matty is being played by John Brothertonon. And a quick scan of his online resume proves he is a familiar face on both the big and small screen. After appearing in a few small film and TV roles, Brothertonon got his big break in 2007 when he landed the role of Jared Banks on One Life To Live. He played the part of the former convict for two years before being killed off the series in 2009, according to Soap Central.
Following his soap opera stink, Brothertonon continued to pick up small parts in well-known series, including Drop Dead Diva, Dexter, CSI: Crime Scene Investigation, and 2 Broke Girls. He also landed roles in feature films such as The Conjuring and Guardians of the Galaxy. Then in 2015, Brothertonon he landed a role in the highly-anticipated Furious 7. In addition to his own role in the film, Variety reported that Brothertonon acted as a body double for Paul Walker in the heart-wrenching tribute scene at the end of the film.
And now, Brothertonon is taking on the role that will get him noticed by '90s girls everywhere — the handsome veterinarian who may (or may not) try to make a move on D.J. Tanner. What more could you ask for? Though Brothertonon hasn't spoken about the role to the press, he seems excited to become a part of the Full House / Fuller House family. Hell, he's all crashed Andrea Barber's reunion pic.
And scored an invite to Jodie Sweetin's New Year's party.
According it IMDB, Brothertonon is set to appear in eight episodes of Fuller House. And if things go well between him and D.J. (and provided Netflix wants to keep the nostalgia going), he may be back for Season 2.