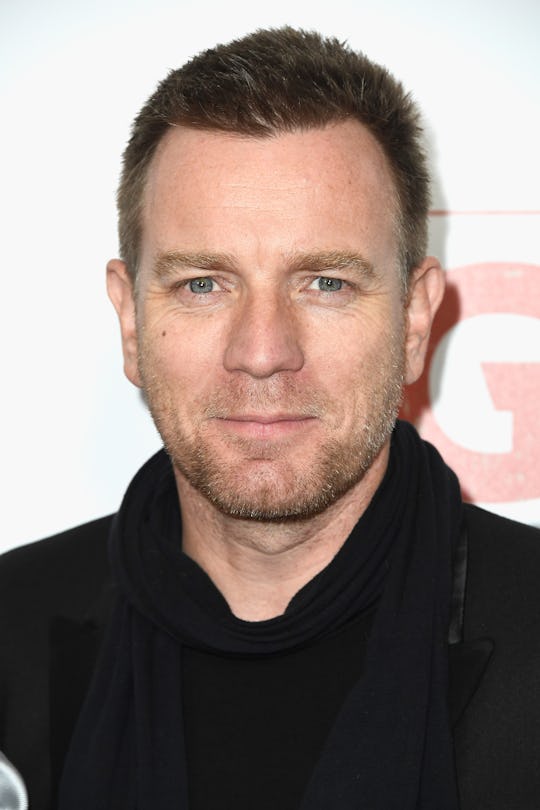 Frazer Harrison/Getty Images Entertainment/Getty Images
Ewan McGregor Is Unrecognizable As Lumiere
It's hard to argue with the fact that the fun ensemble cast of the animated version of Beauty and the Beast from 1991 makes it the classic film that it is today. From Lumiere to Cogsworth to Mrs. Potts, the film would feel much less magical without the troupe of personality filled, lovable household objects that talk. Lumiere the candelabra in particular is vital to the original Disney classic and was practically guaranteed a spot in the live-action version of the film, out on Friday. So, who plays Lumiere in the live action Beauty and the Beast?
Almost all of the Beast's crew of objects are important to the film, but Lumiere plays a major role in the film's plot — as he (spoiler) is instrumental in facilitating the romance between Belle and the Beast. On screen, Lumiere is a short in stature, animated gold candle stick, with lit candles that sit on his hands and head, and he speaks with a charming French accent. He's feisty, according to The New York Times, and his character is certainly a handful.
So who was charged with giving a voice to the lovable candelabra this time around? That would be actor, Ewan McGregor, whose Scottish accent is almost unrecognizable in the film. The Scotland-born McGregor is an actor you might have seen once or twice in a few films (ahem... Star Wars, anyone?) and is now lending his talents to the classic fairytale's retelling.
McGregor has starred in dozens of films since the early '90s — but is probably more known for his lead role in the aforementioned Star Wars series as a young Obi-Wan Kenobi. McGregor is no stranger to musicals like Beauty and the Beast either: In 2001, McGregor lent his talent to film Moulin Rouge and will show off his amazing singing voice again in Beauty and the Beast. McGregor was happy to be starring in such a family-friendly film, especially for his young children, according to Entertainment Weekly. In a recent interview, he told the outlet,
I've got four girls. My eldest is in her twenties now, of course, but I've still got a little one, who's 5, and when an opportunity comes along, to be in a film they'll watch, then it's nice.
... It's nice to get to get the opportunity to sing again in a film. It's been a long time since I got the chance to do a big number, like I had the opportunity [to do] in Moulin Rouge. And I get this great number "Be Our Guest," which Lumiere sings.
In a recent interview on Live with Kelly McGregor admitted that he had struggled with perfecting Lumière's french accent, despite the fact that he's been married to a French woman, Eve Mavrakis, for more than 20 years.
McGregor's pipes and accent were certainly put to the test in the live action remake of Beauty and the Beast — but McGregor, who is unrecognizable in voice and costume, did an amazing job, regardless of any struggles he may have had.