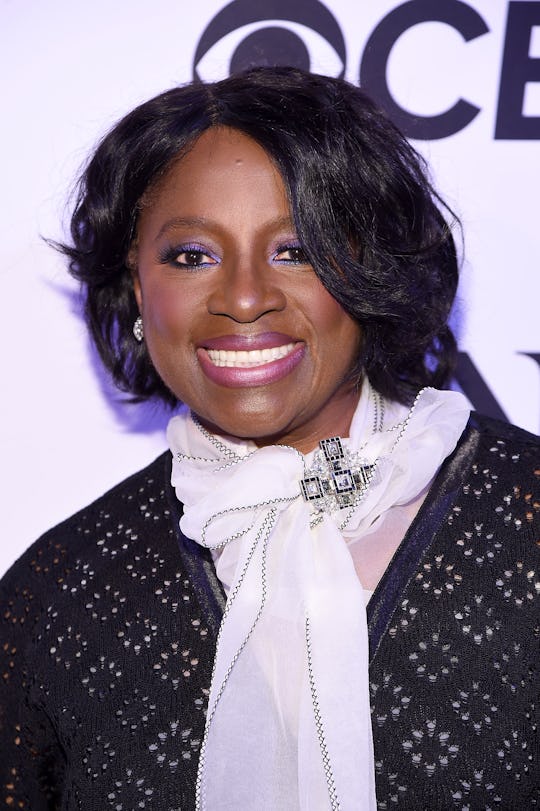 Gary Gershoff/Getty Images Entertainment/Getty Images
Maggie's Mom Is Heading To 'Grey's Anatomy'
Maggie's mom is coming to Grey Sloan Memorial Hospital! Well, her adoptive mom, anyway. It was previously revealed that Maggie's parents were getting a divorce and now fans will finally meet one of Maggie's adoptive parents who made her life so perfect while growing up. So who plays Maggie's mom on Grey's Anatomy? Actress LaTanya Richardson Jackson will be stepping into the role as Diane, who will be paying her daughter a visit at the hospital.
Jackson has appeared in various films and TV shows over the years. Most recently, fans may recognize her as Mama Mabel in the hit Netflix series Luke Cage. She's also appeared in shows like Show Me a Hero, Blue Bloods, Damages, Ally McBeal, Cheers, Law & Order, and One Life to Live. Although her film credits aren't as long as her small screen ones, she's appeared in notable movies like The Fighting Temptations, Malcolm X, and Fried Green Tomatoes.
Besides her work on-screen, Jackson has also been on Broadway twice. In 2009 she was in the revival of Joe Turner's Come and Gone and then in 2013 she appeared as Lena Younger in A Raisin in the Sun, which earned her a Tony nomination. Oh, and did I mention that she's also been married to actor Samuel L. Jackson for almost 40 years now?
As Diane on Grey's, her visit to see Maggie is an unexpected surprise, which makes me worry she may be bringing bad news with her. Or maybe this show has just made me pessimistic and her drop by turns out to be a good thing. I mean, it's also totally possible that Diane's coming to tell Maggie that she and her father have decided not to get a divorce after all. Then again, maybe she just wanted to visit her daughter and meet Maggie's biological sister (Meredith) and father (Dr. Weber). Who knows?
Whatever the reasoning behind Diane's visit, it'll be interesting to see Maggie's past collide with her present. Maggie has said previously that her life growing up was pretty much perfect, unlike Meredith's. Her parents' divorce was the worst thing to ever happen to her, especially when she discovered the only reason they stayed together so long was to protect Maggie.
Now Maggie's in a world filled with much more drama and with people who've had much harder lives than she has. How will her perfect mom fit into this new world? Thankfully, we won't have to wait much longer to find out.
Grey's Anatomy airs on Thursday at 8 p.m. ET on ABC.