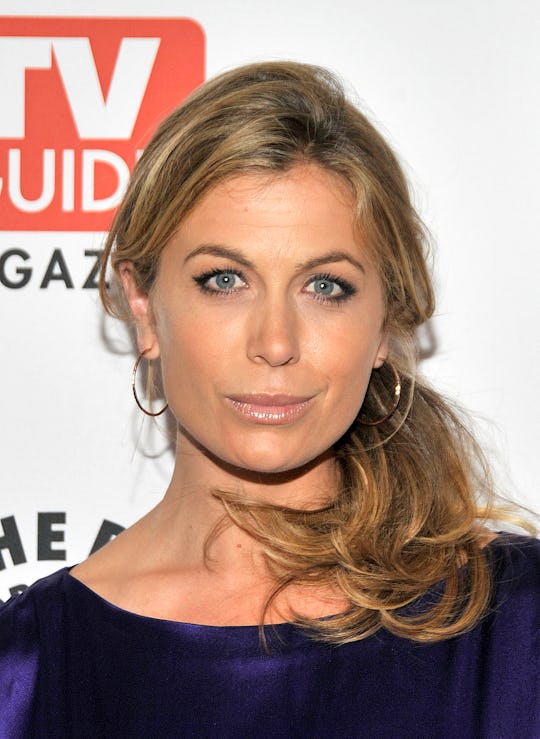 John M. Heller/Getty Images Entertainment/Getty Images
Who Plays Margot Bishop On 'The Catch'? Sonya Walger Isn't New To Shondaland
Just like every other Shonda Rhimes show that ABC has produced, The Catch will have more than just one strong female lead in its cast. Every TGIT show that Shonda Rhimes has created always boasts a strong cast of characters, but more often than not, those strong characters are led by even stronger women. Sonya Walger, who plays Margot Bishop on The Catch, is no exception to this trend in ABC's Thursday programming. Margot Bishop is a British power playing mastermind who is the brains behind every con operation that Benjamin Jones performs. She runs the antagonist operation, and she's not afraid to get her hands dirty.
So, what else might you know Walger from? The actress may look familiar to anyone addicted to all things Shonda Rhimes, since this isn't her first trip to Shondaland. The Catch is also not Walger's first time on an ABC show. Walger is a television veteran, who has had recurring and starring roles in various TV shows over the course of her illustrious career. So, what else has Walger been in? Here are just a few of some of Sonya Walger's most well-known appearances in television and film that you might recognize her from.
Lost
One of Walger's most well know roles was as Penelope "Penny" Widmore on the popular ABC show, Lost, which earned a Saturn Award nomination for her heartbreaking performance.
Flash Forward
Similar to another successful Shondaland leading lady, Walger's character on Flash Forward was Olivia Benford, a successful surgeon who was tough on her interns. Olivia, just like Grey's Anatomy's Meredith Grey, had struggles with romantic entanglements, although for Olivia her biggest issue was flash forwarding to the future where she was in love with a man that wasn't her husband. Awkward.
Common Law
Walger can play almost any kind of doctor evident in Common Law, where Walger played Dr. Emma Ryan, a psychiatrist that was tasked to help two detectives better their relationship. Basically, she guided them through couples therapy, but for cops. Obviously, Dr. Ryan wasn't your typical psychiatrist, which is what made her so amazing.
Parenthood
If you loved Julia and Joel as much as I did, you probably weren't a big fan of Walger's character on Parenthood. Acting as Peet, the designer that Joel and his construction team were building houses for, she was one of the many things that led Julia and Joel down a dark path in their marriage. Peter Krause, the leading man on The Catch, also starred in Parenthood, so for him and Walger this is like a mini reunion.
Scandal
If you're just as obsessed with Shondaland as I am you may have noticed that Shonda often casts actors in one show before giving them a leading role in another. For example, before Liza Weil played Bonnie on How to Get Away With Murder, she was Amanda Tanner on Scandal. Similarly, prior to her new role as Margot, Walger popped in on Scandal as Abby and Olivia's old friend from law school, Katherine Winslow, who found herself in a very sticky situation when her daughter goes missing.
These are just a few of the many different personas Walger has played on TV over the years and although they were all great, I'm sure this new role will be her best one yet.