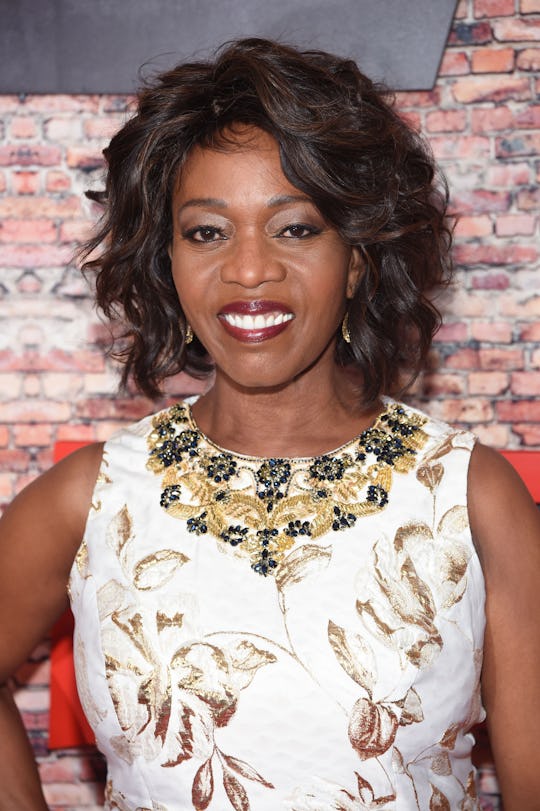 Jamie McCarthy/Getty Images Entertainment/Getty Images
Who Plays Mariah Dillard On 'Luke Cage'? Alfre Woodard Has Had A Long Career
Mariah Dillard emerges as an important figure early on in Luke Cage. She's a politician in Harlem who is doing her best to keep up appearances despite her more nefarious connections. The neighborhood is important to her, and while she stays connected to the kids and stresses the importance of remembering black history, she's also involved in less legitimate business. Her cousin is Cornell "Cottonmouth" Stokes, a weapons dealer who ties up her donations money in a deal that goes majorly wrong. The actress who plays Mariah Dillard on Luke Cage is sure to be a familiar face, because she's had a steady career in film and television for decades.
Alfre Woodard has been acting professionally since the late 70s, and her work has earned her all manner of acclaim. She's been the recipient of four Emmy awards and one Golden Globe, but she's been nominated for even more awards: one Oscar, three Globes, and sixteen Emmys total. Woodard got her start in theatre after graduating from Boston University, and once her career took off the roles kept rolling in. She's talented and she's accomplished a lot: Woodard has a crazy amount of credits to her name. She is one of those actors who has been in just about everything, so you're sure to have seen her somewhere before.
But just because Woodard has found success doesn't mean it's always been the easiest journey. In an interview with People in 1984, she said, "When I came to L.A. people told me there were no film roles for black actors. I'm not a fool. I know that. But I was always confident that I knew my craft." She puts a lot of work into her characters, doing the research and making sure she gets them right.
Her first professional role was in the play For Colored Girls Who Have Considered Suicide / When the Rainbow Is Enuf in 1976, a part she played for three years before beginning to land parts on television and in films. Woodard has played a wide variety of roles, but no matter how big or small the part, Woodard delivers. The confidence that helped propel her forward early on is always evident in her acting, and it lends a weight and complexity to her performance as Mariah Dillard.
Though Luke Cage is the most recent credit to her name, Woodard has spent forty years building a career that anyone would be envious of.