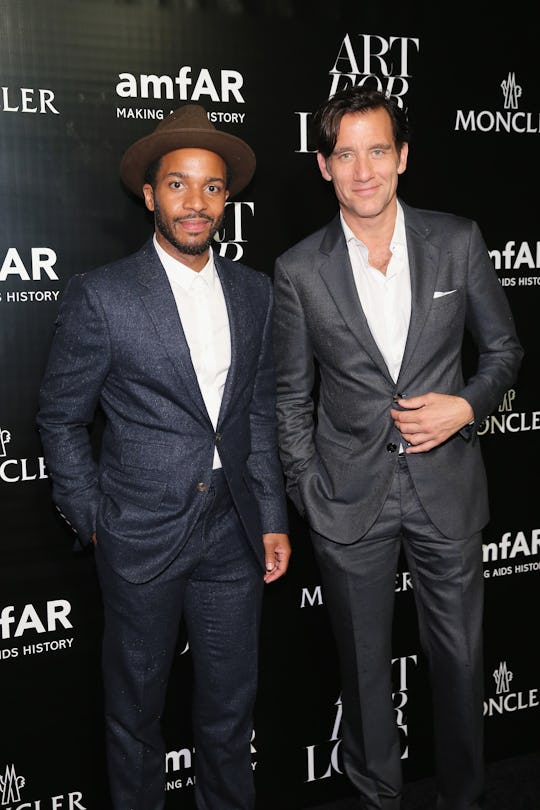 Neilson Barnard/Getty Images Entertainment/Getty Images
Who Plays Matt In 'American Horror Story' Season 6? André Holland Shares The Role
American Horror Story Season 6 has finally found a way to take advantage of its expansive cast: by doubling up on every role, the show can utilize twice as many actors (and perhaps dial down on the unnecessary side characters a bit). This season the show functions like an episode of a true crime documentary show, with "real" people telling the story of their "real" experiences in a haunted house while actors act it out. Married couple Shelby and Matt are the main storytellers, but who plays Matt in American Horror Story Season 6?
André Holland plays the real Matt; he's the guy the events of the story actually happened to, the one who is being interviewed for My Roanoke Nightmare (or so it seems so far). In the action of the story, Matt is played by Cuba Gooding, Jr., who is actually an actor playing Matt (an actor playing an actor playing Matt, to get specific and confusing). When Holland isn't narrating things for AHS, he's on The Knick playing Dr. Algernon Edwards, a role that has earned him a Critics' Choice Awards nomination. It's also a character he has a real affinity for, telling Indiewire, "It's the best character that I've ever gotten to play. [...] He's so complex. There are so many layers to him. I feel so grateful and honored to be able to play him."
Holland grew up in Alabama in a town called Shades Valley, which is near Birmingham. He got his start acting there when he was a child after his mother signed him up for lessons; before that, acting as a career choice hadn't crossed his mind. "I really liked it and – I was thinking about this the other day – I kept at it because I just really wanted to be good at something," he told The Guardian. "I just always wanted to have something that was my thing, where it was I'm in charge of this. I can be one of the best."
Hollands scored his first onstage role when he was just eleven in a production of Oliver at the Birmingham Summerfest Theatre. He went on to snag numerous on-stage roles throughout the years. His first television job was a small part on Law & Order in 2006, and he's been landing roles on TV and in film ever since. In addition to AHS and The Knick, Holland has appeared in Damages, Friends with Benefits, and Burn Notice, with film roles in 42, Black or White, Selma, and the upcoming, highly anticipated Moonlight.
While his part in AHS doesn't necessarily give Holland a lot to do right now – sitting and talking straight to camera doesn't allow for a lot of actorly showing off – hopefully that will change over the course of the season.