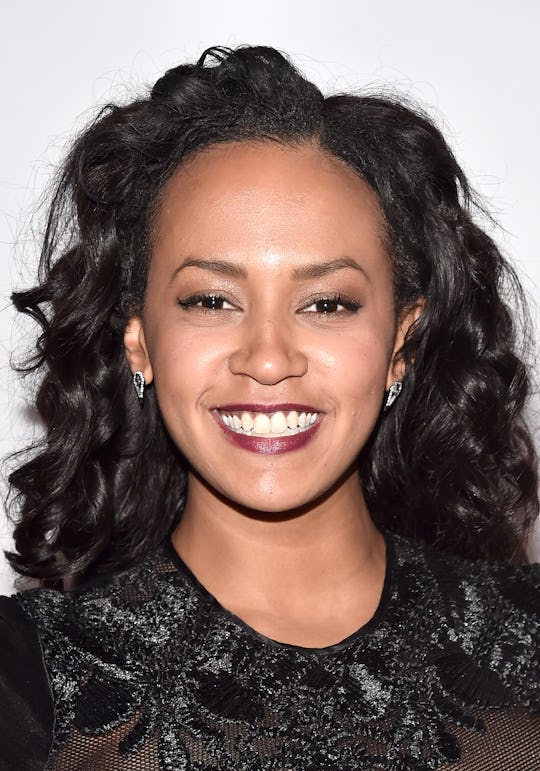 Alberto E. Rodriguez/Getty Images Entertainment/Getty Images
Who Plays Meggy On 'How To Get Away With Murder'? She Started On Broadway
It seems Wes is officially over Rebecca in Season 3 of How to Get Away with Murder. Although many fans believed Wes and Laurel might get together, especially now that Frank's out of the picture, it's actually a new character that's stolen Wes' heart. Meggy Travers, a med school student who seems too good to be true, is Wes' new beau and although Wes admitted to doing a background check on her something about her still seems a bit suspicious. Although Meggy may have her faults the actress who plays her does not. Corbin Reid plays Meggy on How to Get Away with Murder and she's killing it so far.
Reid first began her acting career in theater with an Bachelor of Fine Arts from the University of Michigan (Ann Arbor). From there she went on to perform on Broadway in American Idiot, Sister Act, and Rent, proving she's not only a great actress but also an excellent singer. Reid then went on to star in the web series, Words With Girls, which was produced by Insecure creator and star, Issa Rae. Reid got her first big role in the recent horror film, Blair Witch, as Ashley and now she's got her first recurring role on a TV show as Meggy.
Although Reid is still pretty new to the TV world she's been doing a great job as Meggy thus far. It's unclear how long Meggy will stick around though. She already suspects Wes of having feelings for Laurel although he totally denied it and seemed to calm her nerves. It's probably good he didn't mention that little kiss he and Laurel shared last season though; that wouldn't have gone over well. Even if Wes and Meggy don't break-up Meggy may not survive this season. It's possible she's under the sheet, although why she would be at Annalise's house in the first place is a mystery.
Still, this is How to Get Away with Murder and Wes' last girlfriend ended up dead so Meggy's odds aren't that great. For now though we'll get to enjoy seeing Reid on our TV screens each week. Who knows, maybe she'll actually stick around for a bit. We'll just have to wait and see.