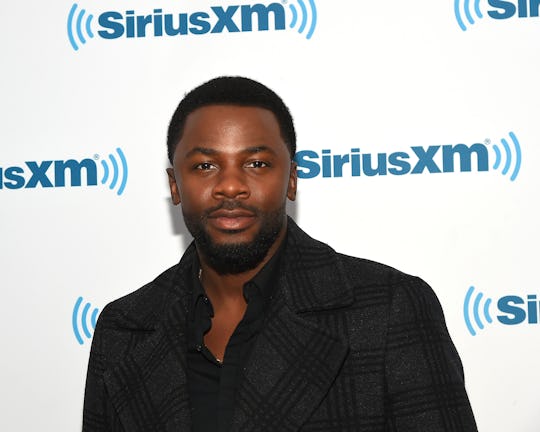 Ben Gabbe/Getty Images Entertainment/Getty Images
Mr. Porter On '13 Reasons Why' Isn't New To Show Biz
If you find yourself watching 13 Reasons Why, the new Netflix series based on a young adult book and going, "I've seen this actor before," you're not crazy. There are some already-famous faces in the series, like Derek Luke who plays Mr. Porter in 13 Reasons Why. Luke, 42, has been on the scene for some time. His breakout role was with Denzel Washington in Antwone Fisher in 2002, for which he won the Independent Spirit Award for Best Male Lead Actor and a handful of BET Awards for his performance.
Most recently, he played Malcolm, the head of security for Empire Entertainment and Cookie's secret lover in Empire. He had some other film and TV roles, most notably in 2004's Friday Night Lights, in which he played the lead character, James "Boobie" Miles, in The Americans (playing the the famous Gregory) and he also played Sean "Puffy" Combs in Notorious.
So Luke knows what he's doing. Luke has been married to his wife Sophia Adella Luke for 17 years, but when he broke out on Empire, some fans were upset that Luke had "married outside of his race," since she is Hispanic. Crazy, right? Luckily, Luke hopped on social media to defend himself and shut down the haters.
He wrote, "we're in the year of 2015 & when should it be a 'problem' to date outside your race? Why is that an issue AGAIN?"
He continued:
Who one chooses to date is that person's business. Instead of focusing on (Happiness) & (pure Love) for some reason folks are still focuses on (Color). Doesn't make sense to me. But I guess that's the ignorance of OTHERS. ...she is mine. And she's mine with a heart of gold.
Luke grew up in Jersey City, New Jersey and said that when he made Antwone Fisher, it was the beginning of a healing process for him. Like the character in the film, Luke was also sexually abused when young. He told CNN at the time:
My whole thing was I felt free when I read the script. I felt like maybe I get to hide behind the script and tell my story. I was molested, and I have my own personal fight. That was a challenge for me, even now talking about it. But my whole thing was to bring justice to the Antwones of the world.
He added that he was "healing" after the film, by telling Antwone's story and hearing other people's stories about sexual abuse. His role in 13 Reasons Why as Hannah's guidance counselor is equally as heavy, though obviously not as personally traumatic. But you'll have to see for yourself how the story unfolds.