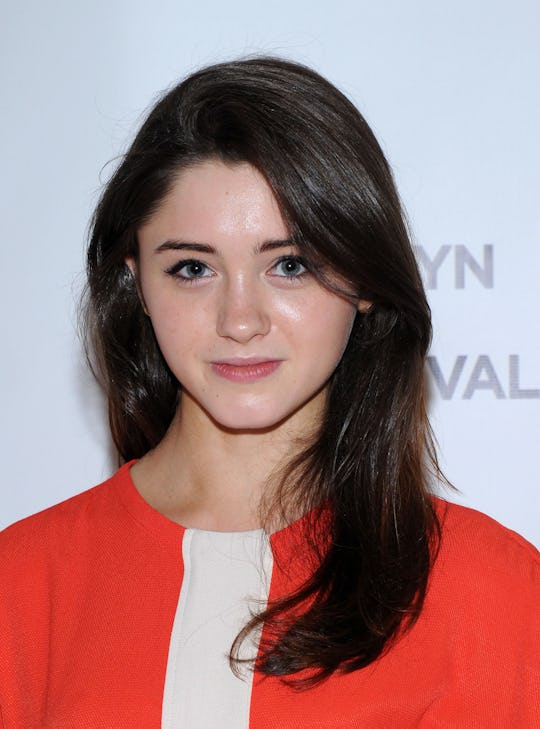 Ilya S. Savenok/Getty Images Entertainment/Getty Images
Who Plays Nancy Wheeler On 'Stranger Things'? Natalia Dyer Got Her Start In Disney
Netflix's newest series, Stranger Things, is here, and other than Winona Ryder and a few lesser-named stars, the majority of the cast is full of a bunch of kids who are experiencing their first TV series jobs. For instance Natalia Dyer, whose first movie was actually Hannah Montana: The Movie, can be seen as the captivating Nancy Wheeler. Her past aside, who is the actress who plays Nancy Wheeler on Stranger Things? Like some of her other costars, the Dyer is a relatively new star to the scene, but that doesn't mean she isn't a complete scene-stealer in the series.
Natalia Dyer is only 19, but she's been acting since she was 12 and appeared in the Hannah Montana: The Movie. She went on to work in a few others, as well as some more artistic shorts, but Stranger Things will be her first shot at a series, as she plays Nancy Wheeler, the older sister of one of the main protagonist kids whose friend is the missing boy central to the show's plot. Dyer's role, while initially supporting, grows to become a very important and moving character throughout the series. Development is key with Nancy Wheeler, and Dyer has captured that perfectly in the eight episode season.
So who is the actress who plays Nancy Wheeler on Stranger Things? Natalia Dyer may be young, but her star is likely just continuing to rise, especially with the chance to showcase her acting chops on Netflix this month.
She Got Her Start In Hannah Montana: The Movie
It isn't ET, but Dyer got her start in a movie that was still big for its time. In 2009, Dyer was in the movie that paired along with the hit Disney Channel sitcom. She is credited as Clarissa Granger on IMDB.
She's Worked With Some Big Names
Other than Billy Ray and Miley Cyrus, Dyer has worked with some other big Hollywood names that are worth noting, if only to give some more credibility to the girl as an performer. In The Greening of Whitney Brown, Dyer starred opposite Brooke Shields, Kris Kristofferson, and Keith David. Not bad for someone who is under 20.
She Starred In A Movie At SXSW
One of Natalia Dyer's more important films to date is I Believe in Unicorns, which debuted at SXSW in 2014 and depicted the volatile relationship between a 16-year-old runaway and the older boyfriend she's too in love with. Dyer credited the indie film as her first opportunity to be part of a real sort of film and it shows throughout her performance.
Stranger Things premieres on Netflix On July 15 with a cast full of young new actors, including Natalia Dyer. There's no doubt that after Stranger Things hits, fans are going to want more of Dyer, and I can't blame them.