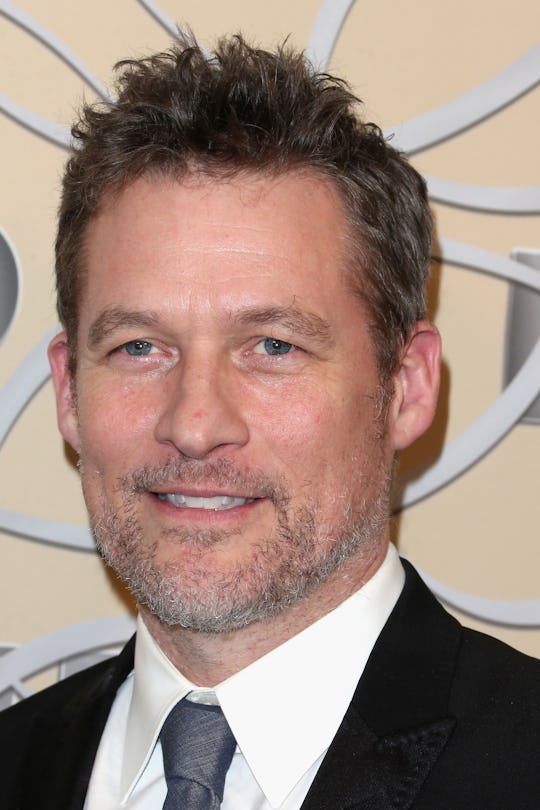 Frederick M. Brown/Getty Images Entertainment/Getty Images
A 'Revenge' Star Is Heading To 'Big Little Lies'
The new HBO limited series, Big Little Liars, will seem familiar to fans of author Liane Moriarty. The already buzz worthy show is based on the bestselling novel of the same name and is filled with amazing characters who are greatly flawed, including Nathan Carlson. So who plays Nathan on Big Little Lies? Revenge star James Tupper fills the important role.
Nathan is the ex-husband of Madeline (played by Reese Witherspoon) and the two aren't exactly close, but then again, what exes are? Nathan has a new wife, Bonnie (played by Zoë Kravitz), just as Madeline has a new husband, Ed Mackenzie (played by Adam Scott). However, things get awkward when his daughter with his new wife is put in the same kindergarten class as his youngest child with Madeline. Making matters worse, for Madeline anyway, her teenage daughter seems to prefer being with Nathan instead of Madeline, which infuriates her to no end.
Nathan and Madeline's tenuous relationship will probably only become more complicated when a murder, or terrible accident depending on who you ask, occurs and Madeline (along with some of the other Monterey moms) are somehow involved. No doubt Bonnie will also get pulled into the mess as well, though it's unclear how exactly, unless you've read the book, of course.
This is Tupper's second big role since his time on Revenge as David Clarke ended in 2015. He also plays Joshua Copeland on the the Syfy series, Aftermath. Prior to Revenge, Tupper appeared on the show Resurrection, Grey's Anatomy, Mercy, Samantha Who?, and Men in Trees. He has also appeared in the films Playing for Keeps, Mr. Popper's Penguins, and Me and Orson Welles.
Starring alongside Tupper, Witherspoon, Kravitz, and Scott are Nicole Kidman and Shailene Woodley, who play Celeste and Jane, respectively. Celeste and Jane are the two other moms involved in the scandal and are close friends with Madeline. Celeste is the most beautiful mom in the neighborhood and she and her husband, played by True Blood alum Alexander Skarsgård, are basically school parent royalty — on the surface at least. Then there's Jane, who is a young single mom trying to start a new life for herself and her son, Ziggy. Madeline and Celeste take her under their wings and induct her into their world — the good, the bad, and everything in-between.
Big Little Lies premieres on HBO on Sunday, Feb. 19 at 9 p.m. ET.