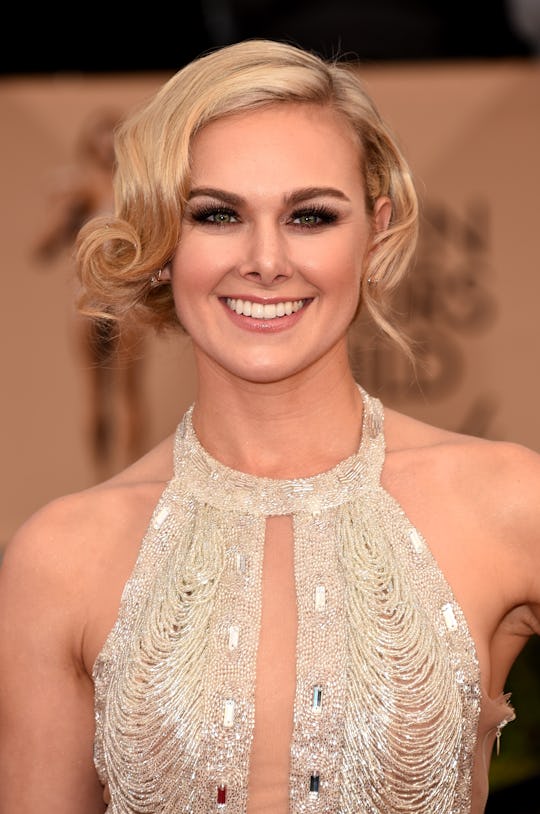 Jason Merritt/Getty Images Entertainment/Getty Images
Who Plays Nurse Thomas On 'Scream Queens'? Laura Bell Bundy's Character Could Be Important
Scream Queens opened Season 2 by turning back the clock to 1985. The flashback set up the season's newer, greener villain while also giving audiences a taste of the brand new hospital setting – all with the same careless cruelty and quips that have come to define the series. In the flashback, a raging Halloween party distracts the staff of the hospital so much that they've lost all interest in anyone under their care. When a pregnant woman insists upon pulling Dr. Mike and Nurse Thomas away from their partying to check on her possibly dying husband, they decide to dump him in the nearest swamp instead of helping him. Then they return to their party, buzz barely harshed. Though it was a small part of the episode, that won't be the last time audiences get a glimpse of the murderous doctor and nurse. Jerry O'Connell plays Dr. Mike, but who plays Nurse Thomas on Scream Queens?
Laura Bell Bundy is the actress behind the less than comforting Nurse Thomas, though her signature blonde hair was hidden by a dark brunette wig. Bell Bundy and O'Connell are not series regulars but they are set to recur throughout the season, which means Dr. Mike and Nurse Thomas' part of the story isn't over yet. That makes sense, because she might be one of the only characters with any insight into this year's villain. Not only did she have a hand in the possible creation of the killer, she was also the one who knew the urban legend of the monster that lived in the swamp. It seems likely that Nurse Thomas' information will come into play later in the season.
The role seems like a little bit of a departure for Bell Bundy, who is perhaps best known for playing lead character Elle Woods in the musical adaptation of Legally Blonde. Nurse Thomas is a far cry from Elle's bubbly personality, but Bell Bundy has experience playing the villain, too. She originated the role of Amber Von Tussle in Hairspray on Broadway, so she definitely knows how to play mean.
While Bell Bundy has done well on stage, she has her fair share of film and TV credits, too. She appeared in small roles in Jumanji and Dreamgirls, as well as snagging parts on television in Guiding Light and Hart of Dixie, in addition to some one-off appearances in a variety of shows.
It's not certain yet just how much Nurse Thomas will show up on Scream Queens, though IMDB has her credited for three episodes so far. Considering how often Season 1's neglectful 90s sorority girls were revisited, Nurse Thomas definitely has more story to tell.