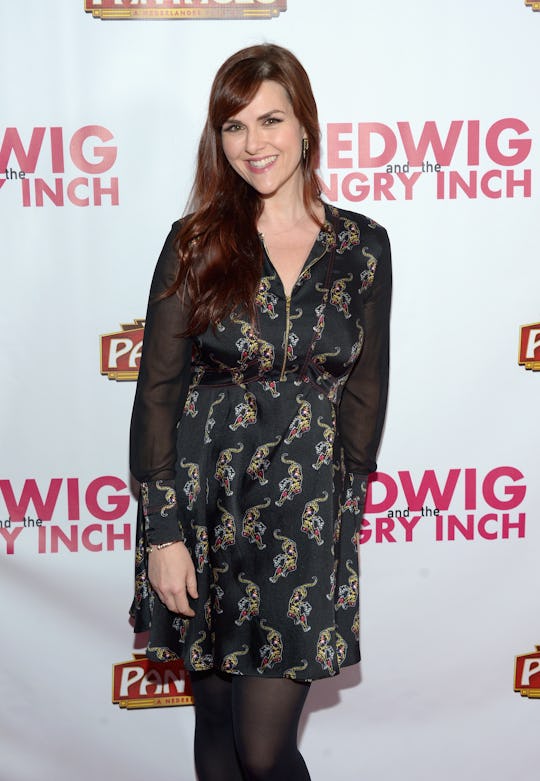 Matt Winkelmeyer/Getty Images Entertainment/Getty Images
The Librarian On 'A Series Of Unfortunate Events' Plays A Pivotal Role In Season 2
Adults on A Series of Unfortunate Events are almost uniformly horrible, so every time a passable person over the age of 18 shows up, it's impossible not to cling to them. One such character is the well-meaning librarian of the Prufrock Preparatory School, Olivia Caliban. Her positive attributes no doubt immediately endeared her to the audience, and it didn't hurt that she's played by such a familiar face. But in case her name evades you, you might be wondering who plays Olivia Caliban on ASOUE? Warning: minor Season 2, Episode 3 spoilers ahead!
Sara Rue took on the role of Olivia, whose dedicated attempts to help the Baudelaires set her apart from many of the other adults on the series. After the siblings were ousted from school at the end of Episode 2, Olivia decided to take an unpaid sabbatical to track them down, as well as look into the case of the kidnapped Quagmire triplets. She wasn't very successful until she ran into Mr. Poe's highly capable secretary Jacqueline, who was able to arrange an informative meeting between Olivia and Jacques Snicket. It seems like Olivia will be an important part of the season (especially as a brand new member of the V.F.D.), so fans might want to know a little bit more about the actress who plays her.
Rue has built an impressive TV career and worked regularly since the early 1990s, snagging spots in episodes of Roseanne, Blossom, E.R., and Will & Grace — among countless others. But she's not just recognizable for popping up in an episode or two of every incredibly popular show from the '90s. She also made a name for herself co-starring as Carmen Ferrara in cult classic Popular, and later had extended arcs in shows such as Eastwick, The Big Bang Theory, Rules of Engagement, and Impastor. Most recently (aside from ASOUE), Rue has appeared in the Hallmark movie All for Love and the TV series American Housewife.
Rue has had her share of film roles too (you might have seen her in Can't Hardly Wait or Pearl Harbor back in the day) but TV seems to be where she shines. When she's not working, her social media accounts capture her spending time with her family, which includes husband Kevin Price and two young daughters Talulah and Adelaide. Family life appears to be working out well for Rue, who talked to Parade before her wedding about how supportive Price has been, particularly during her very public weight loss journey.
I'm really lucky. I know how lucky I am. I feel really grateful. He said something really sweet. He was like, 'It's not like I love you any more, it's just nice because you love you more.' He's such a good man and he's been so supportive. During the first month, he ate Jenny Craig food with me, so we would make our dinners together. He's been wonderful. He's such a smart, kind, wonderful human being and he's so easy-going. And now our relationship is just so much better because I'm more active and more adventurous.
Rue's character on ASOUE might be somewhat unfamiliar to book readers because she shares little more than a name with her literary counterpart. The helpful and concerned librarian is a far cry from the fortune-telling Olivia Caliban of the books, who prefers to go by the name "Madame Lulu." Perhaps the characters will be split in two, or Rue's Olivia takes an unexpected turn in the latter part of Season 2.
Knowing so little about Olivia means that the audience might be surprised by the direction her story goes, but they'll definitely be charmed by Rue along the way.
Check out Romper's new video series, Romper's Doula Diaries:
Watch full episodes of Romper's Doula Diaries on Facebook Watch.