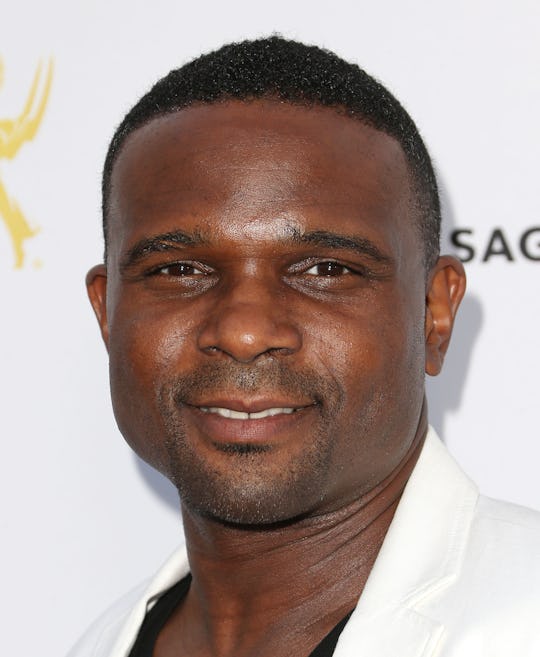 Frederick M. Brown/Getty Images Entertainment/Getty Images
You've Definitely Seen Otis From 'Star' Before
Lee Daniel's latest musical drama, Star, aired its premiere episode right before the holidays and fans can't wait to see what happens next. The show follows the story of Star (Jude Demorest), a young woman who grew up in the foster care system and is now ready to make her dreams of being a star come true. Reuniting with her sister, Simone (Brittany O'Grady), and a friend she made on Instagram, Alex (Ryan Destiny), they set out on their path to stardom. However, Star and Simone's past continues to haunt them in the form of Simone's foster father, Otis. So who plays Otis on Star? The role is filled by Darius McCrary.
If you watched the '90s family sitcom, Family Matters, you probably recognize McCrary as Eddie Winslow, the eldest son of the Winslow family whose nerdy neighbor, Steve, always tried to be friends with. You may also recognize the actor from the two years he spent on the popular soap opera, The Young and the Restless, as Malcolm Winters. McCrary has also had various other roles on different shows, including Freedom, Kingpin, Committed, Anger Management, The Leftovers, Minority Report, Da Jammies, and Pitch. He's also appeared in various films, such as Transformers, Saw VI, and Kingdom Come.
McCrary's role on Star is much different from the good guy character he played on Family Matters though. Otis Leecan is a dark part of Simone and Star's past. In fact, shortly after his character was introduced, he was sexually assaulting Simone when Star came to find her. To make it stop, Star stabbed him and they both believed he was dead, but of course, he was not. According to IMDB, McCrary is set to appear in the next episode of the series, which could mean that he'll be making an unfortunate reappearance back in Star and Simone's lives, ready to get revenge on Star's surprise attack.
In the promo for the next episode, Simone tells Star she's been having nightmares and it probably has everything to do with Otis. His return could be Simone's nightmare come true, just when the girls are starting to see their dreams come true. (Talk about the worst form of irony.) Hopefully Otis stays away, but villains almost never do.
Make sure to tune in to Star on Wednesday, Jan. 4 at 9 p.m. ET on FOX to see what happens next.