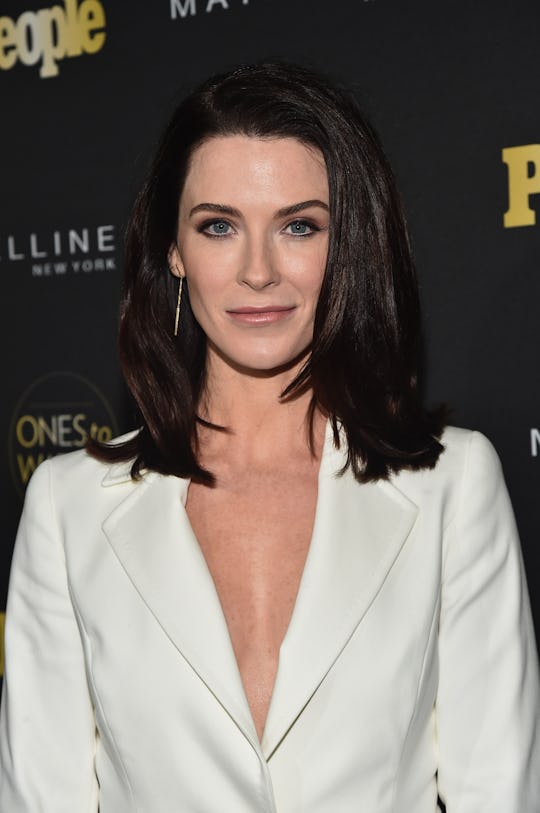 Alberto E. Rodriguez/Getty Images Entertainment/Getty Images
Who Plays Owen's Sister Megan Hunt On 'Grey's Anatomy'? Bridget Regan Isn't New To TV
Grey's Anatomy tried a new "one-act play" format for the eighth episode of Season 13, titled "The Room Where It Happens." In it, we visited important figures from the past of each surgeon working on a crashing patient, including Dr. Hunt's sister. But who plays Owen's sister Megan Hunt on Grey's Anatomy? Bridget Regan has a handful of of high profile series regular roles under her belt.
Most recently, she's been a recurring character on Jane the Virgin, playing Rose, a former lawyer and one of the show's queer characters. She's also an ABC alum, having played Dottie Underwood, a recurring character in the short-lived Marvel series Agent Carter. White Collar, The CW's Beauty and the Beast, and Sam Raimi's Legend of the Seeker all gave Regan major character arcs, too. Unfortunately, fans may not see much more of Regan on Grey's Anatomy, since she's been cast on the upcoming third season of USA Network's The Last Ship.
But in "The Room Where It Happens," she gave a face to Hunt's much talked about dead sister, and the cause for the rift between him and Dr. Riggs. In the operating room, Dr. Webber asked the surgeons — who were fighting over how best to treat a trauma patient — to invent a backstory for him so they could feel more invested in his care. Hunt initially claimed that he's had plenty of experience performing surgery on patients he doesn't know because of all the John Does he worked on in the army. But when his memory came to life, his sister Megan teased him for, among other things, always asking for the tags of the soldier who he was operating on. She actually brought up a lot of Owen's past, giving us a glimpse into the experiences that still haunt him.
"You usually only bring me around when you feel guilty," she tells Owen, as he imagines himself operating in the field. In the memory flashback, she suggested that he feels guilty for being nice to Dr. Riggs. She also brought up his faltering marriage and quipped about him choking Cristina. She even suggested that he has a crush on Meredith. But eventually, Owen faced that he lacks closure over never finding his sister's body after her death, and had an a-ha moment in treating the surgical patient before him. And thank god that's all that was bothering him, because it would have been really, really weird to live in a world in which we have to watch Owen cope with a crush on Meredith. Shudder.